The Vaccine Safety Net (VSN) portal is built on Drupal 7 for the purpose of presenting and hosting the VSN online community. The portal is owned by the WHO and administrated by the Vaccine Safety Net.
The VSN is a global network of websites, evaluated by the WHO, that provide reliable information on vaccine safety.
We're proud of having a chance to work on such project. Our team did a great job of designing and building the VSN official website in a very short timeframe. 
Below is a screenshot of the whole front page of the site. In addition to the slider with information on upcoming events and a news block on the main page, brief network statistics and a map with all its members are displayed.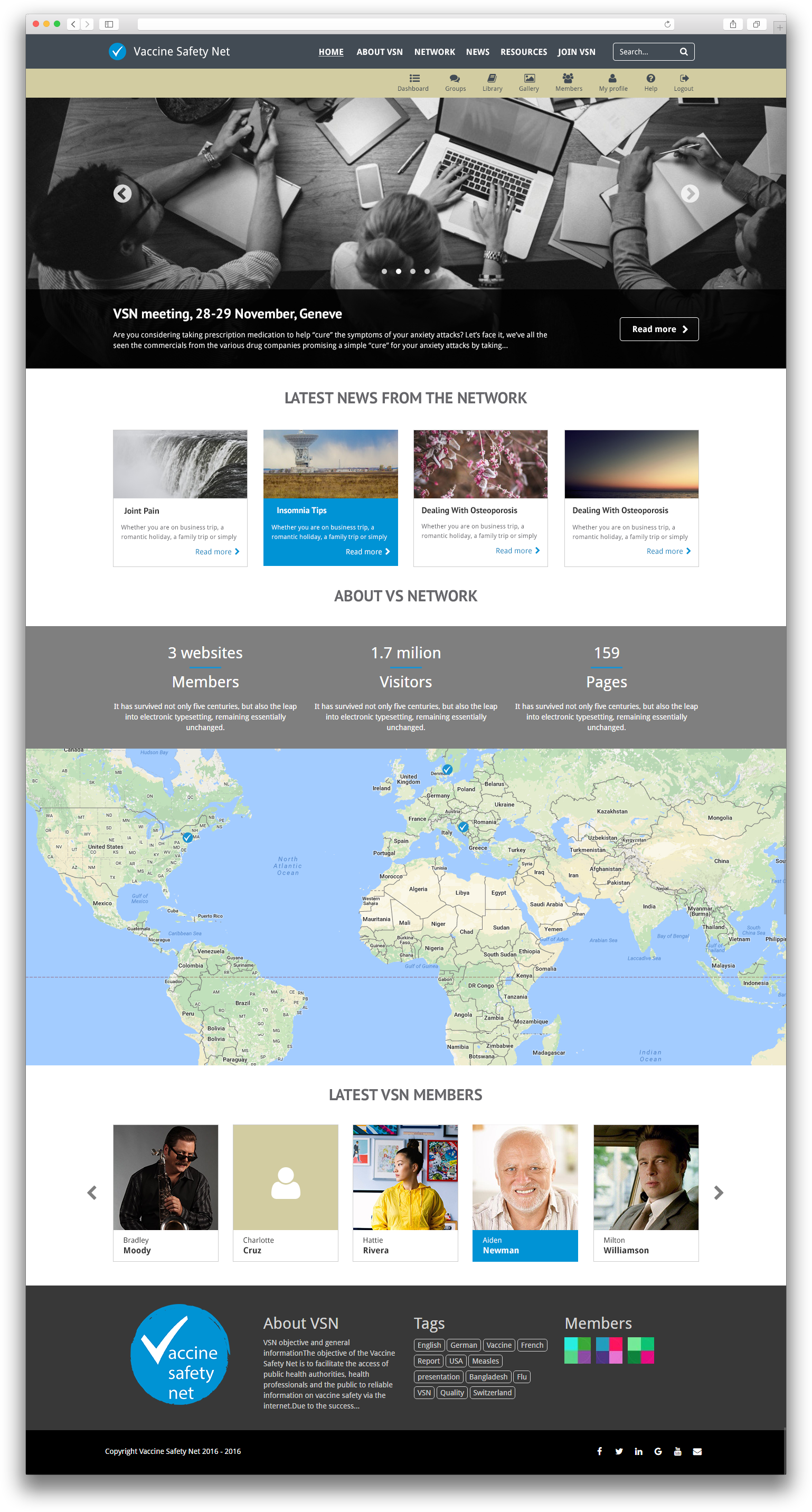 The interface presented with bold and crisp headlines of pages, sidebars and article headers.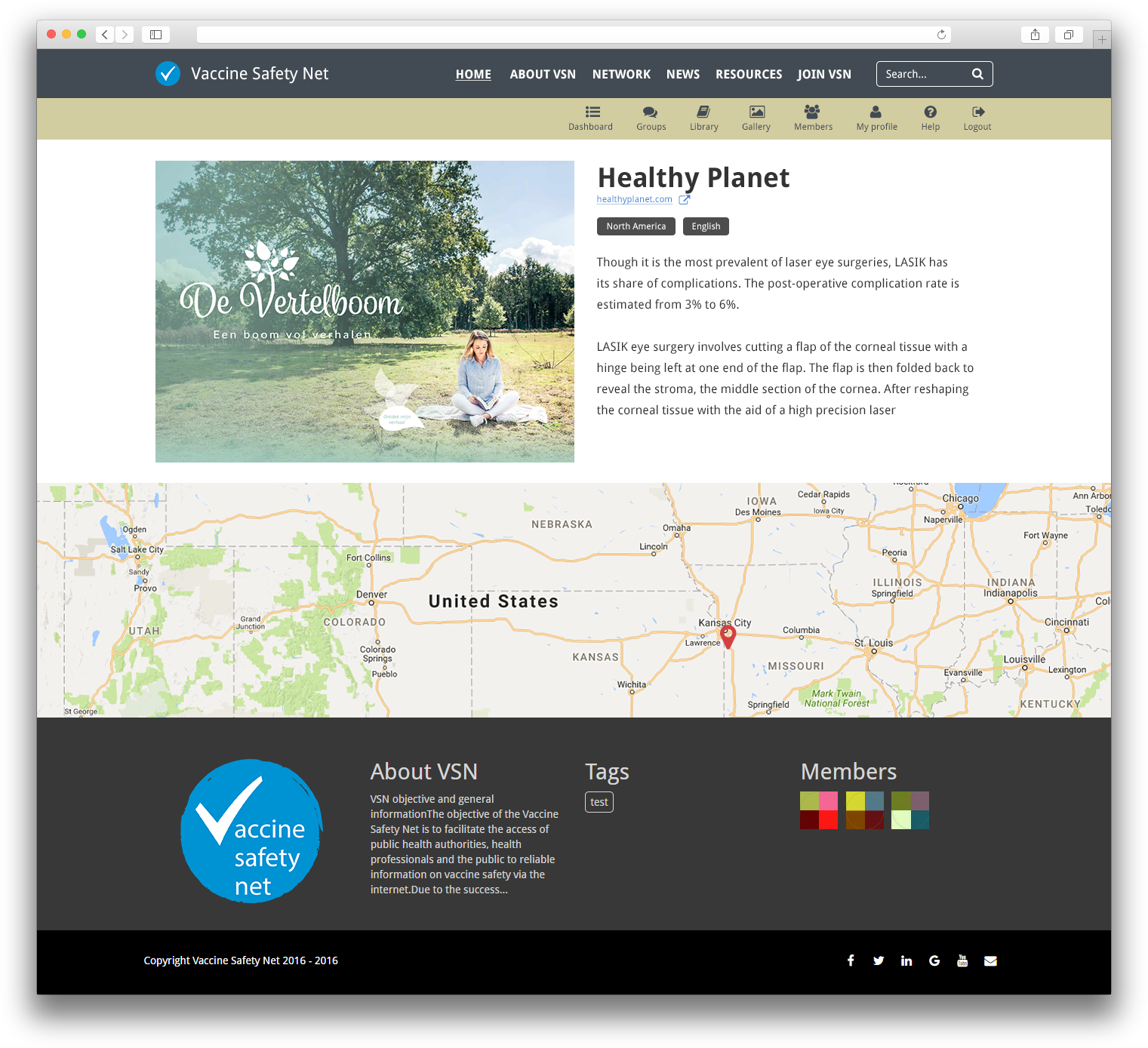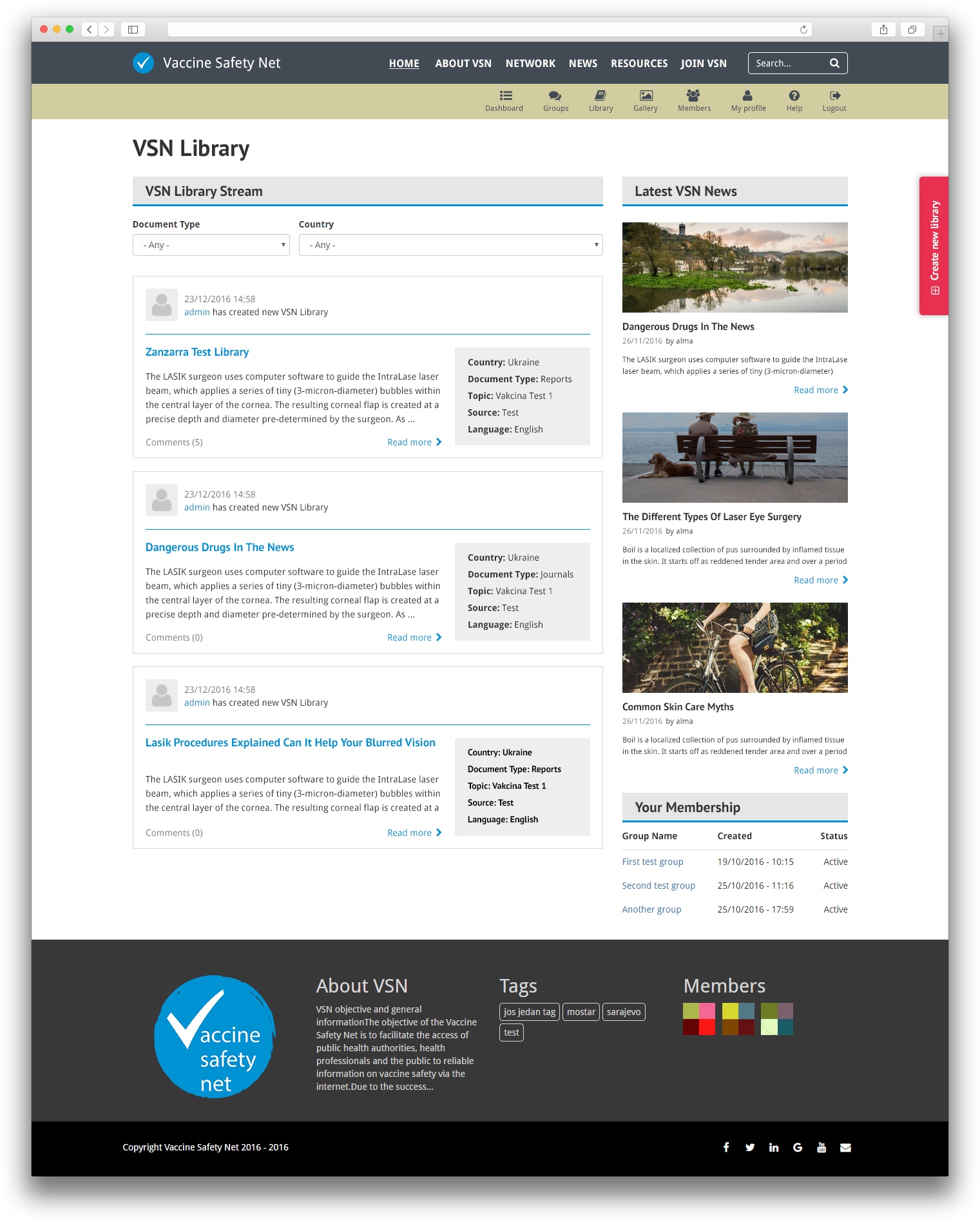 The site looks pretty straightforward for the users. The publicly available area of the VSN portal provides information about the network members and resources that are available from the members' websites. The members' area contains a space and tools for discussions, knowledge sharing, and collaboration.