The client
LoveBooks is a Lviv based company which manufactures custom-made photo albums, leather-wrapped boxes alongside with premium quality printing service. They are on the market for a few years and they already have become one of the market leaders in Ukraine.
Recently they decided to improve their site and rebuild it ground up. One of the key requirements was a product builder available for anonymous users and extendible architecture for the future products. Fortunately, we were chosen for the great mission %)
The idea
The main concept of the website is to provide the cleanest experience of ordering the high-quality printing. We've built a single-page product builder which allows a customer to tweak the end product using dozens of available options. In some sense, it is a WYSIWYG for handmade albums, frames, etc.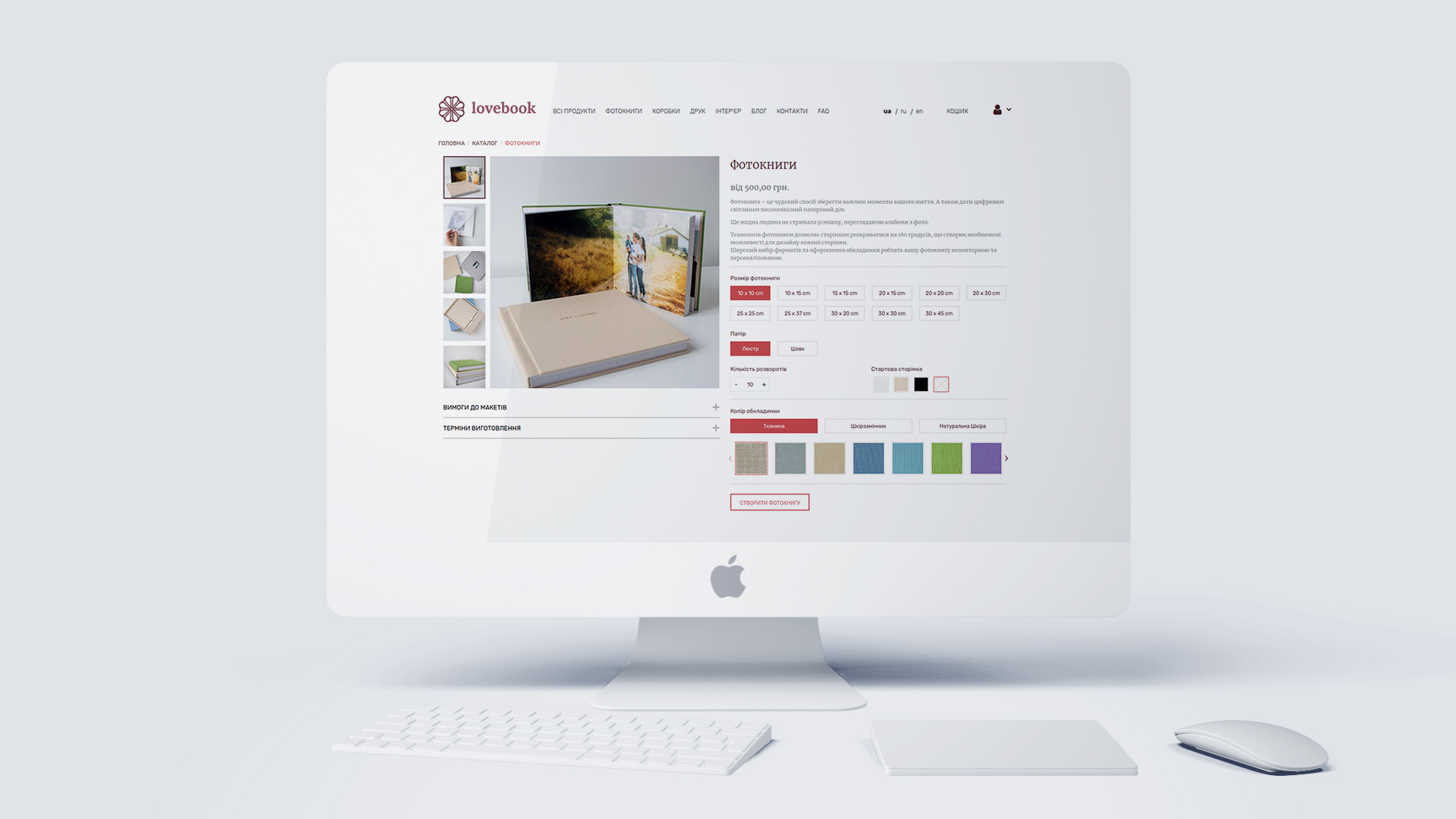 The site serves a lot of high-quality visual content. And the layout is built to make it comfortable to surf through the imagery. Each product page consists of two parts. Product builder form: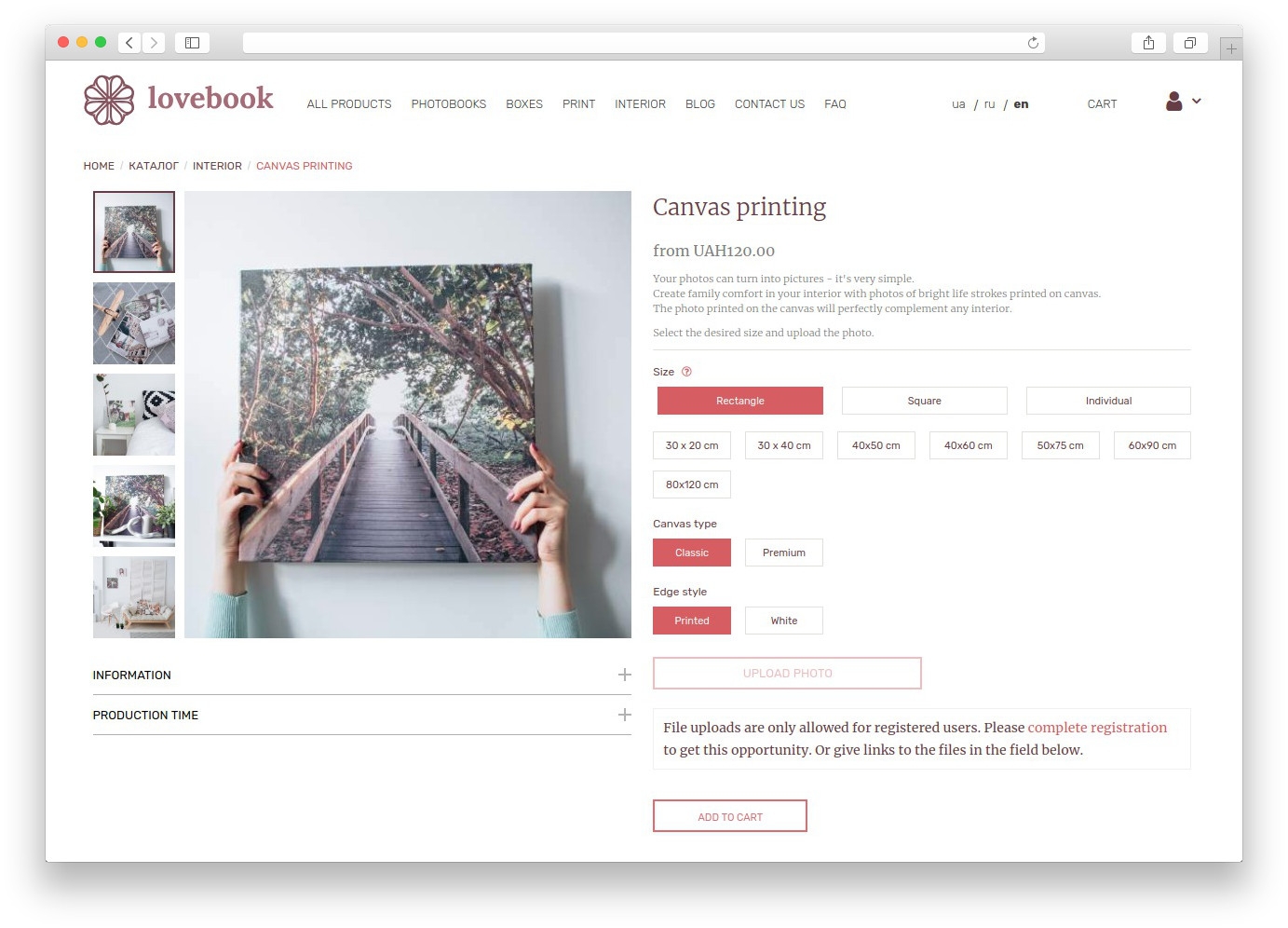 Product landing containing high-quality images and text: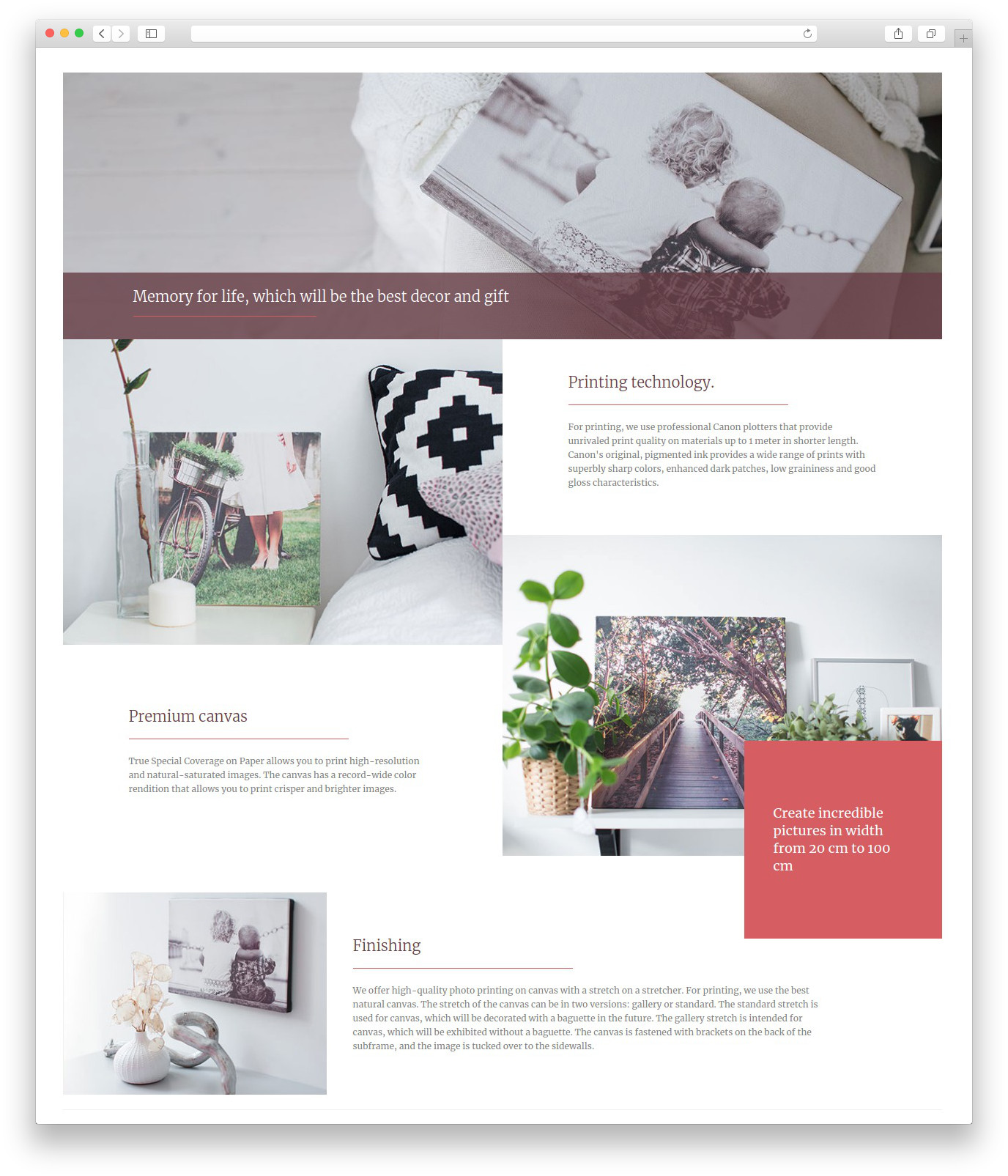 The home page was built in a modern fashion. Cozy and quite informative.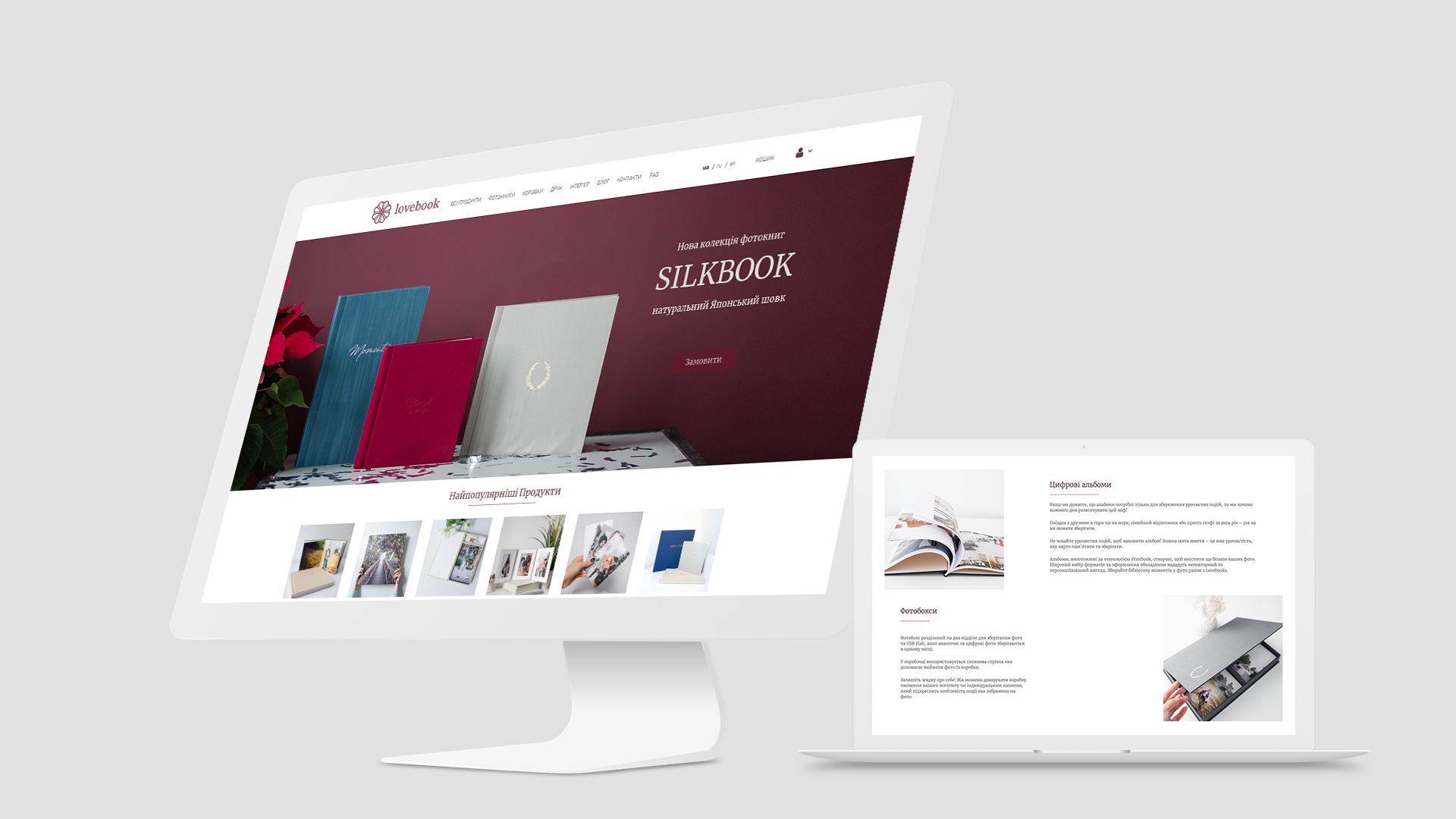 Tech
As usual, we used Drupal 8 as the main core. Merchant part is organized using Drupal Commerce 2. The product building part was implemented as a set of custom modules.
We've even integrated a LiqPay payment gateway since it was not ready on drupal.org yet (now it is available).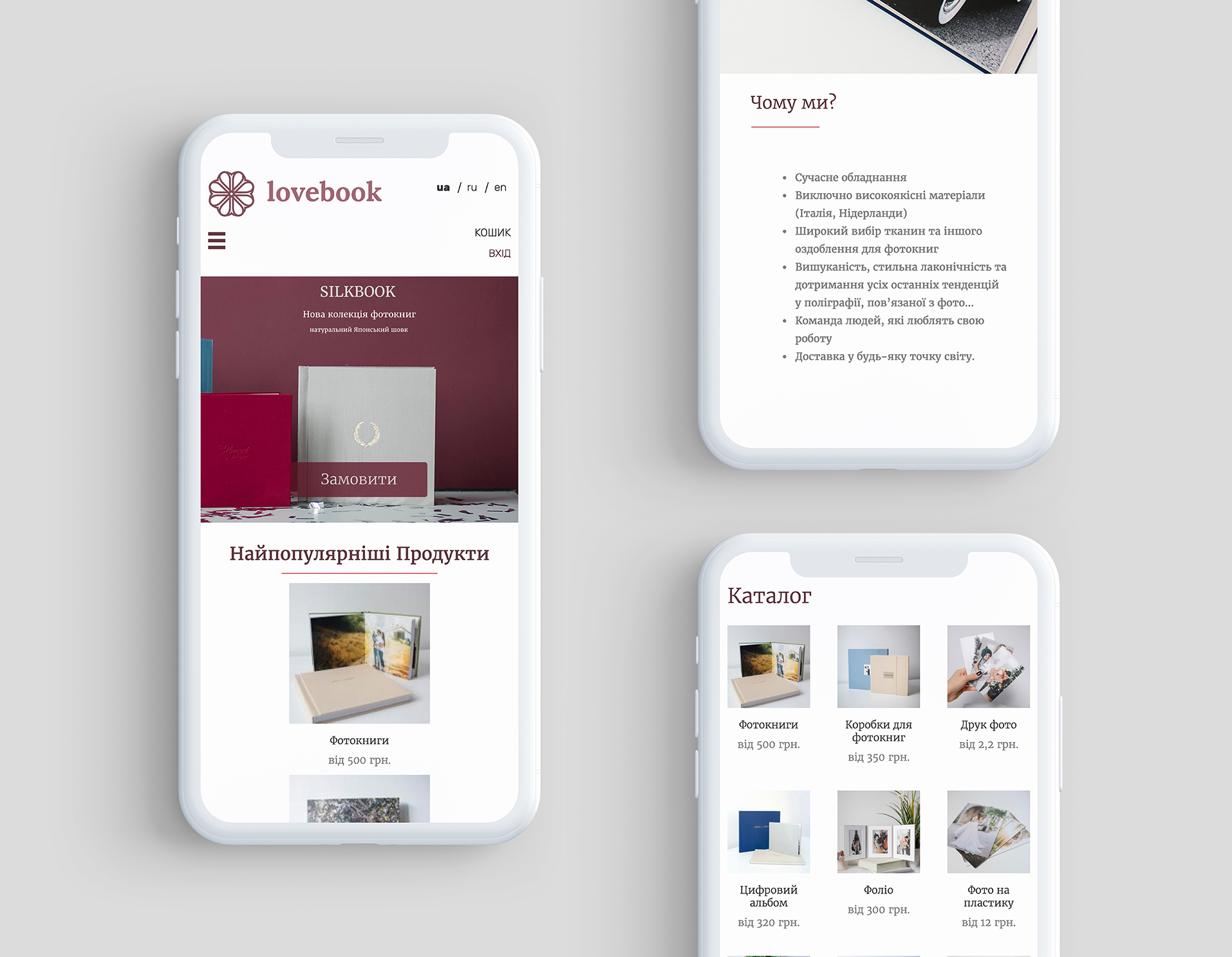 And the best part...
My favorite part about such kind of projects is doing a test on a live site. Thanks to this, now we have a fancy Ronald photo in our office :)