CHANL Marketing — the service, which offers GPS tracked leaflet distribution. Ballymena, Nortern Ireland is the first city, where CHANL Marketing starts its work.
Using CM website as a customer, you must be able to view information about the city districts, choose the districts where you want your delivery directly into P. O. boxes and pay a courier service.
Our team has created and designed the site, which meets all the requirements to use CM service simply and reliably. Overall website design is clean, smooth and easy to use as well.
---
Login page: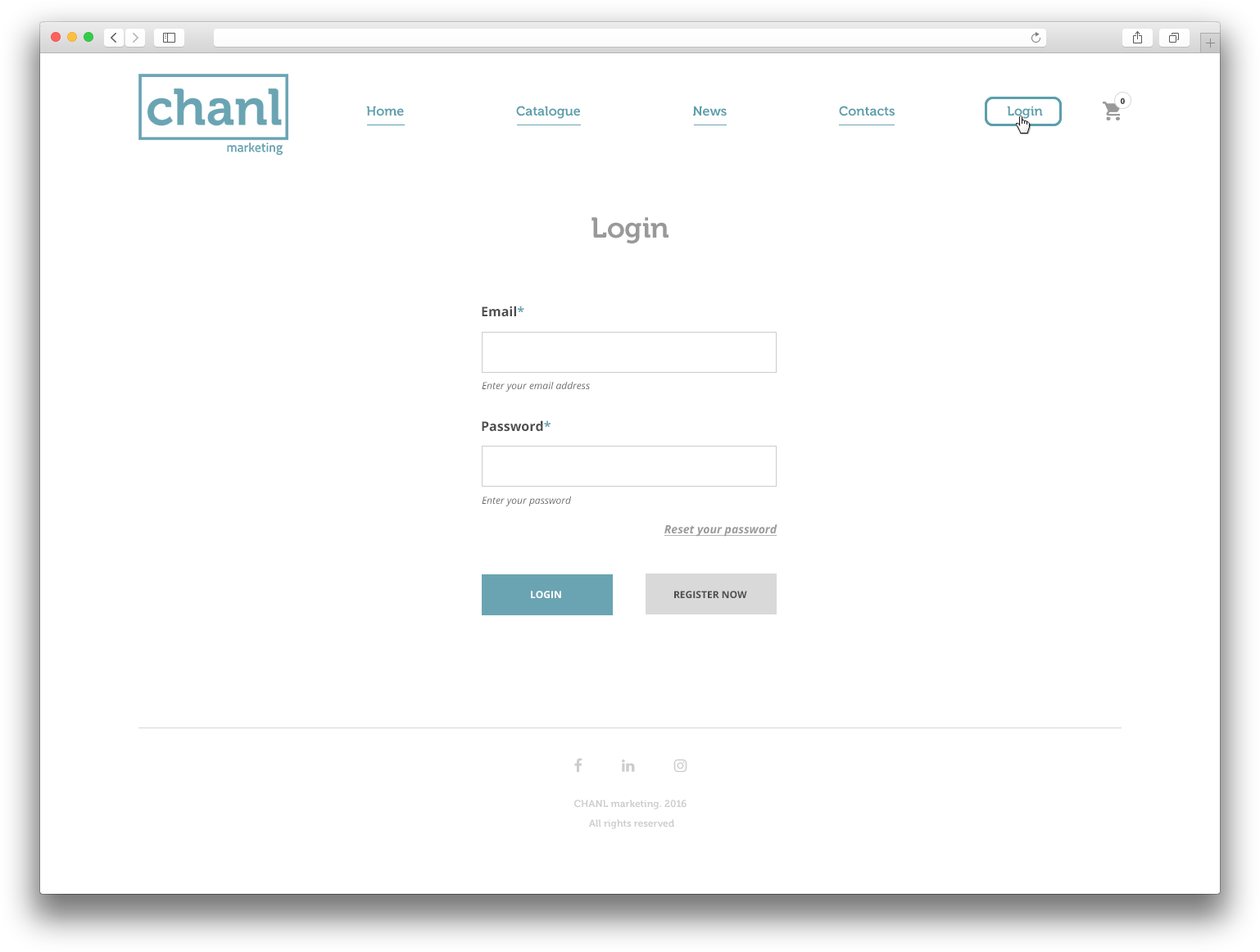 Homepage: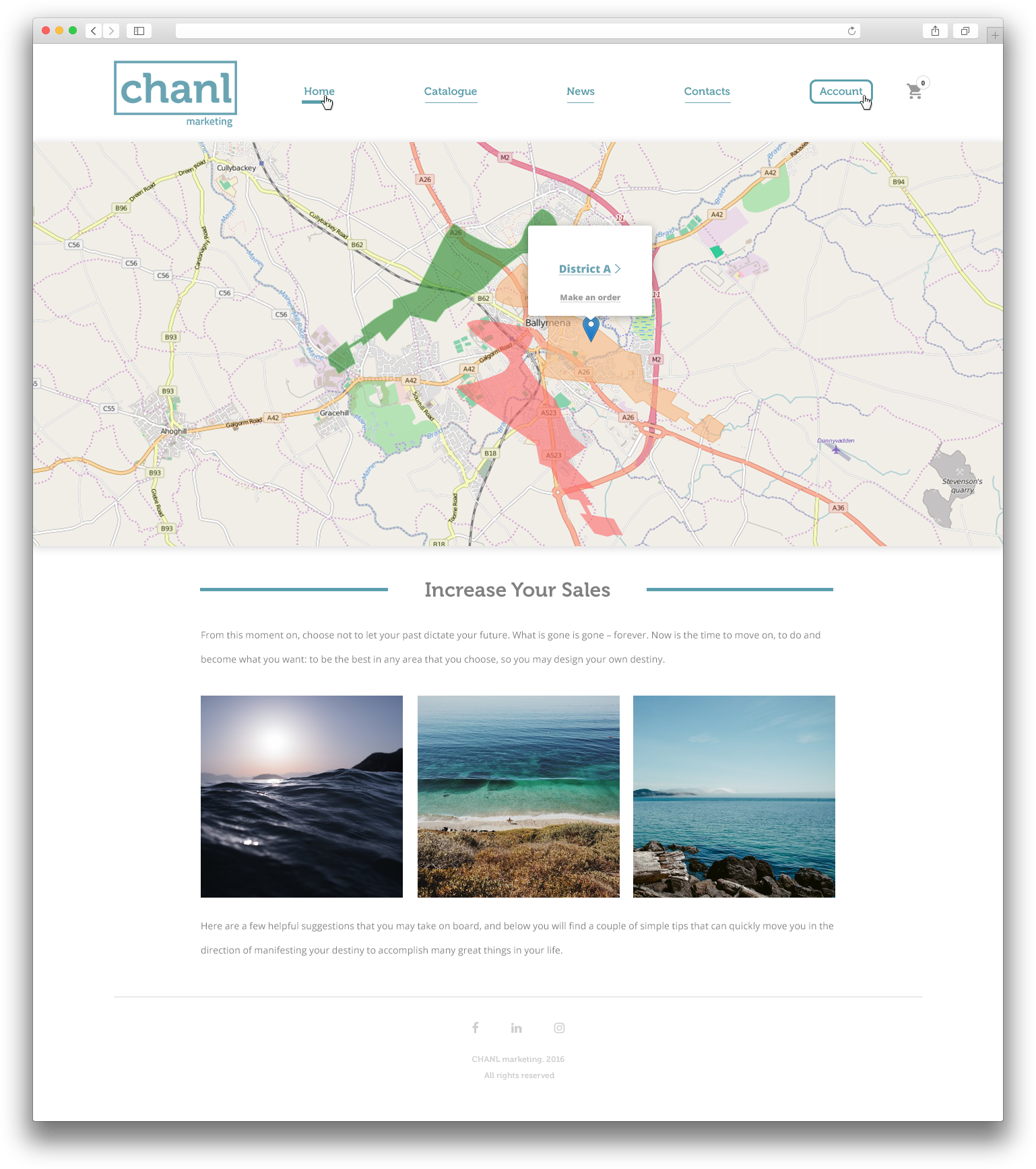 Catalogue: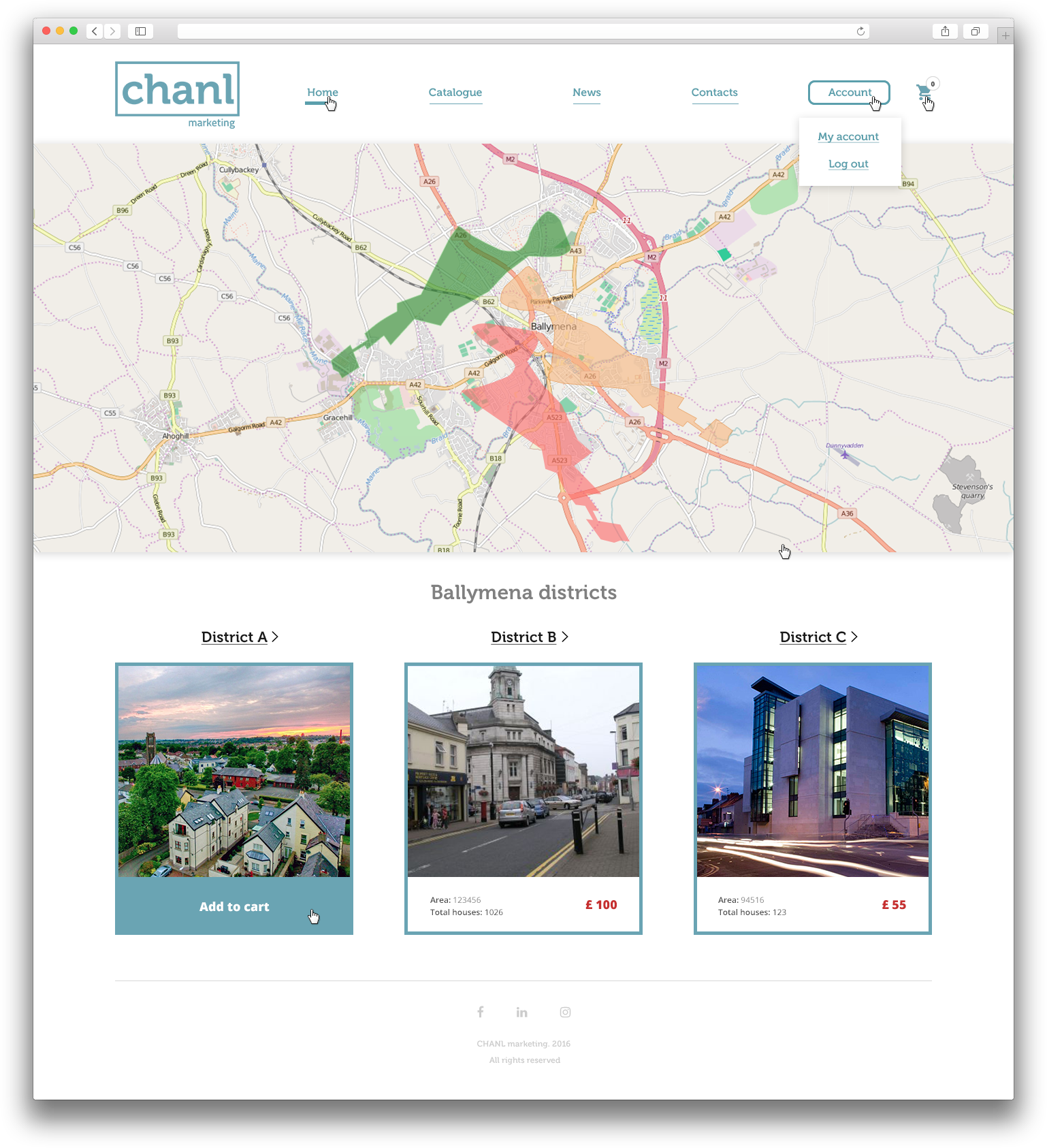 Product item (district):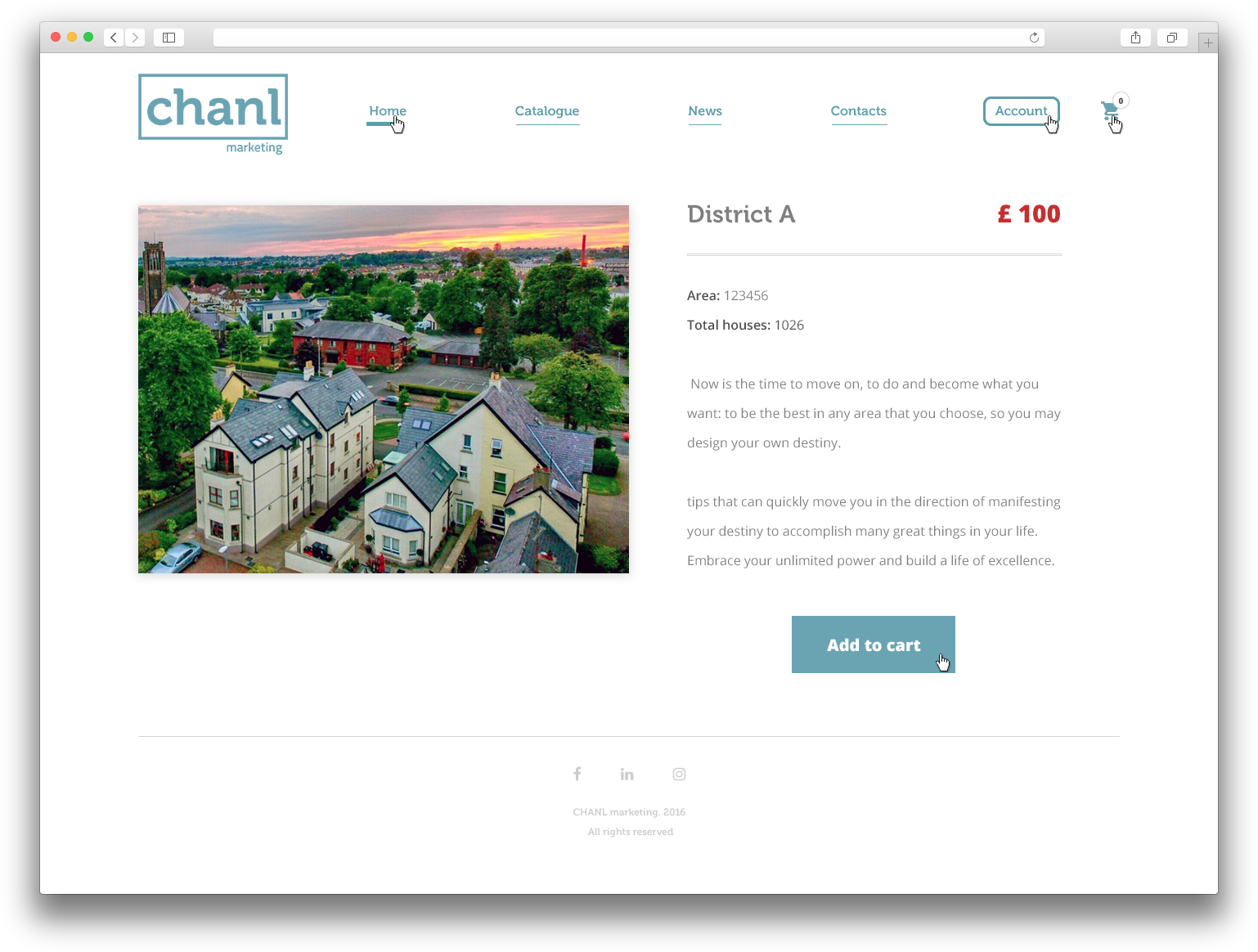 News: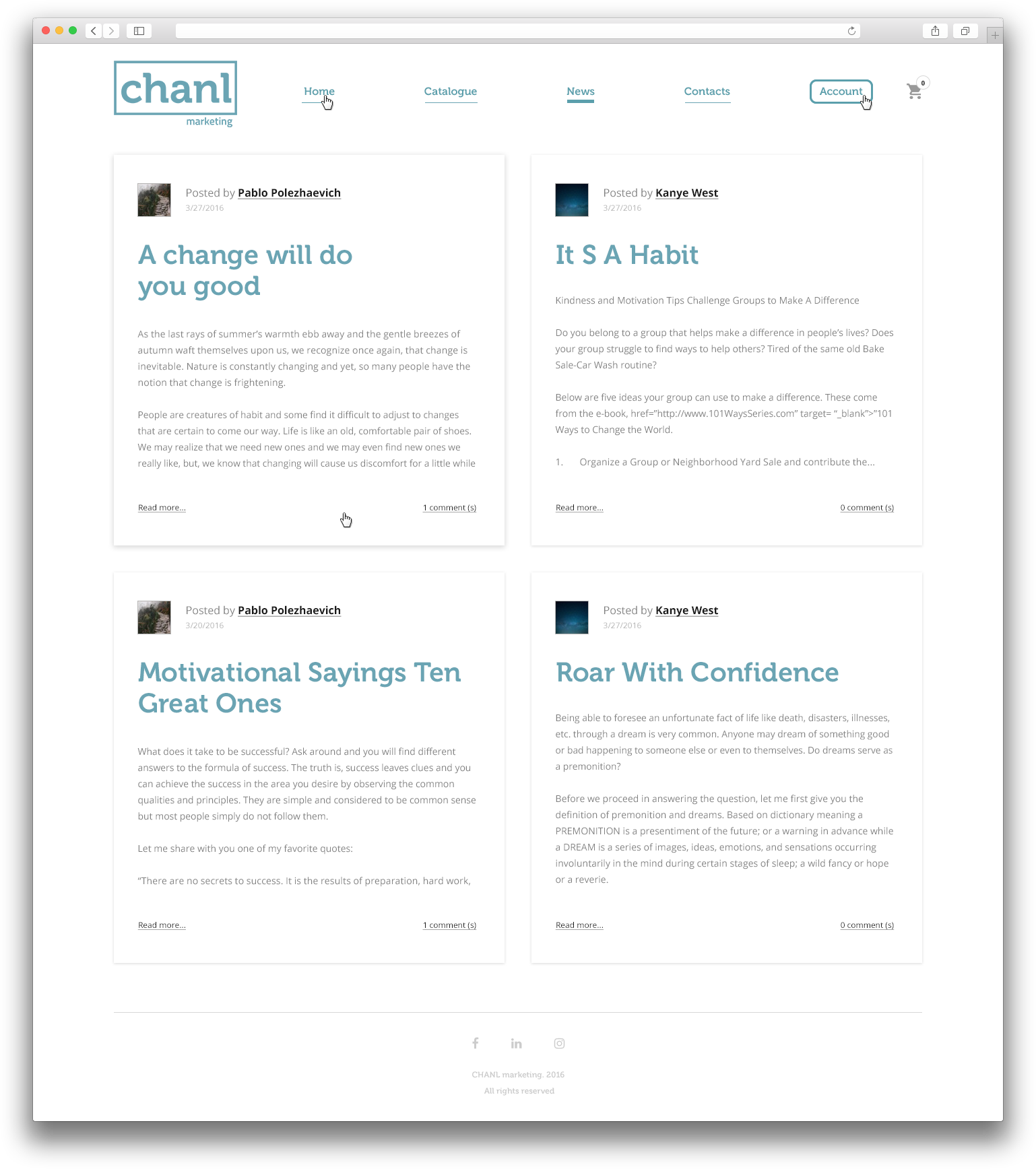 Article: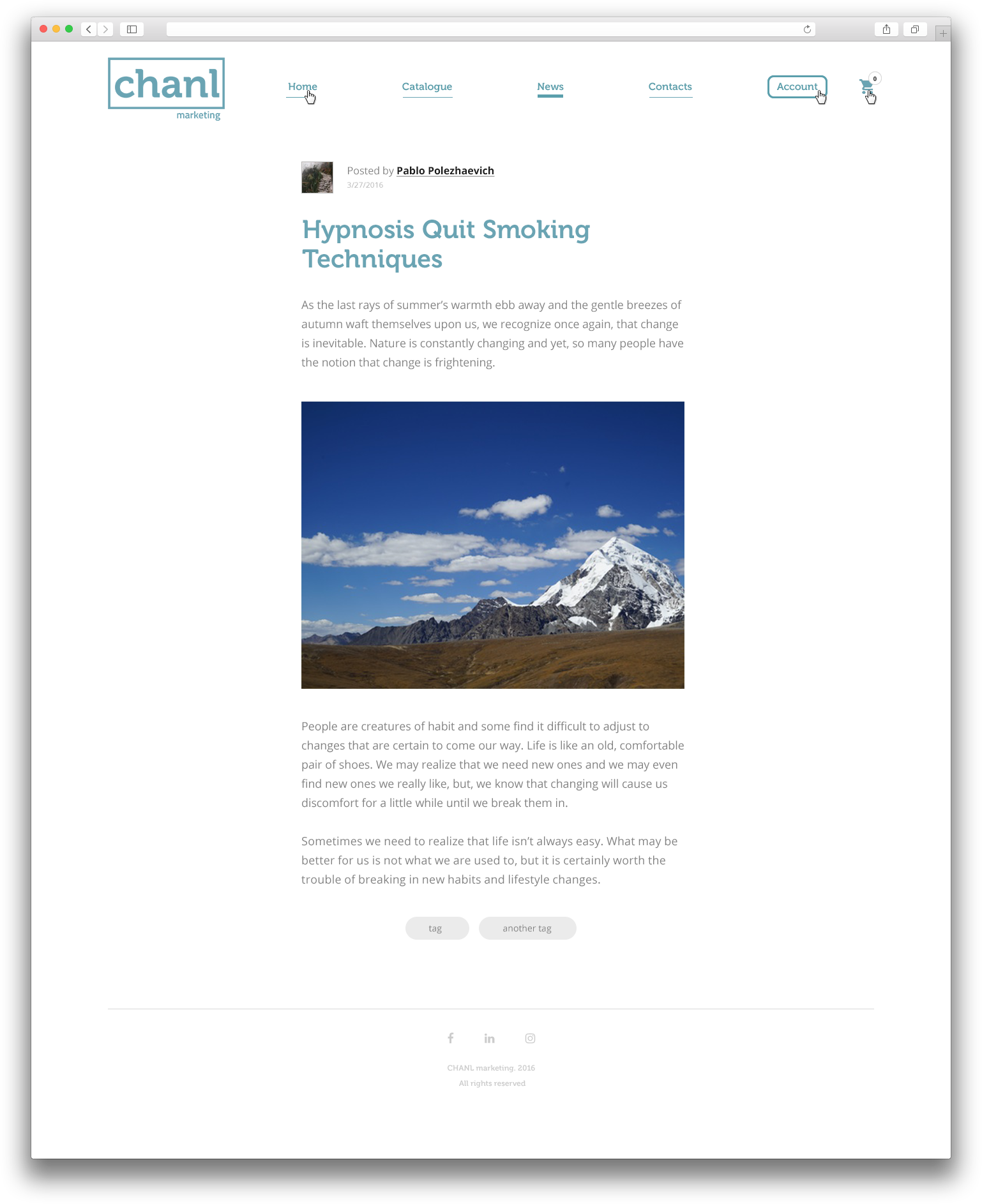 Contacts: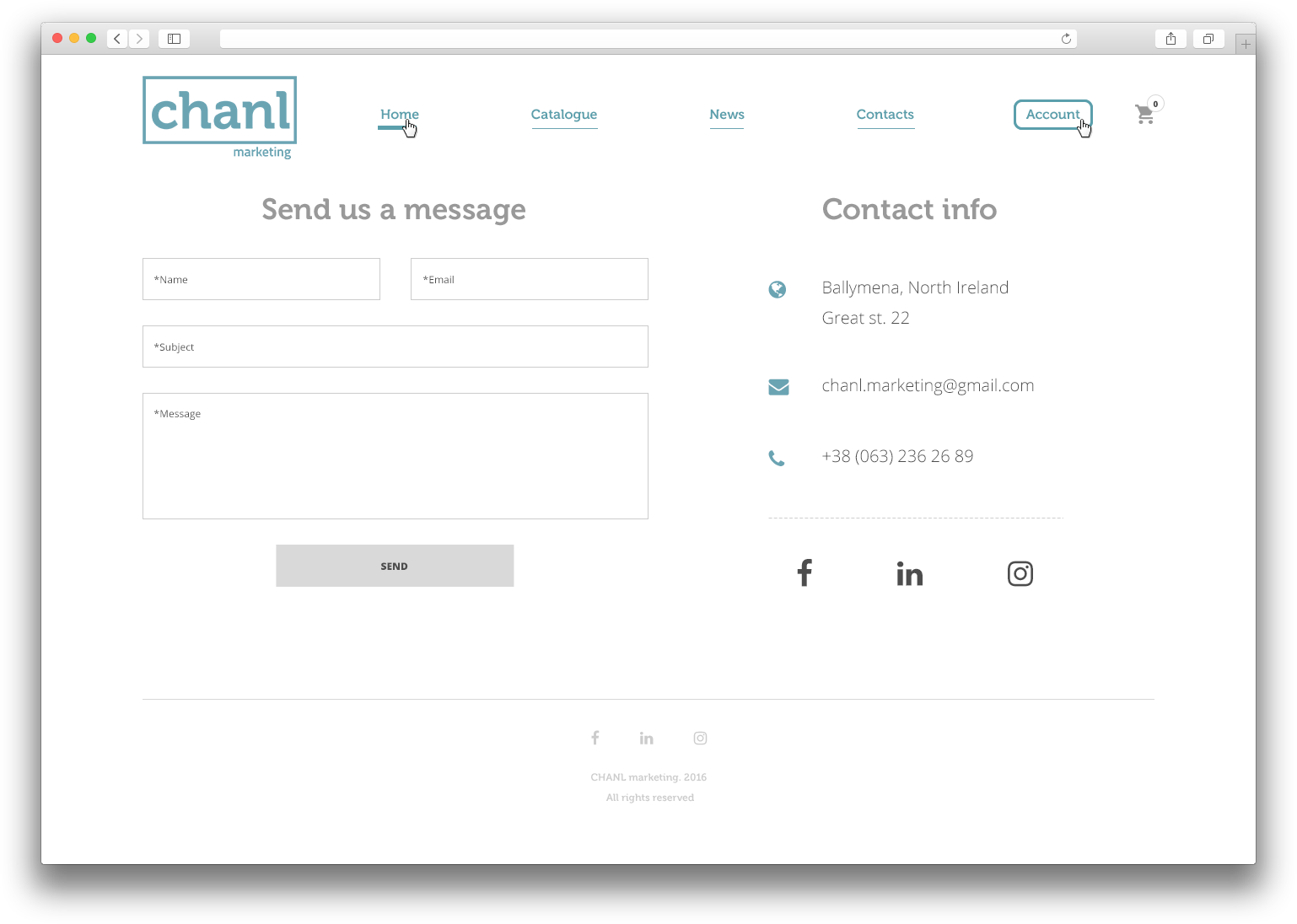 Empty cart: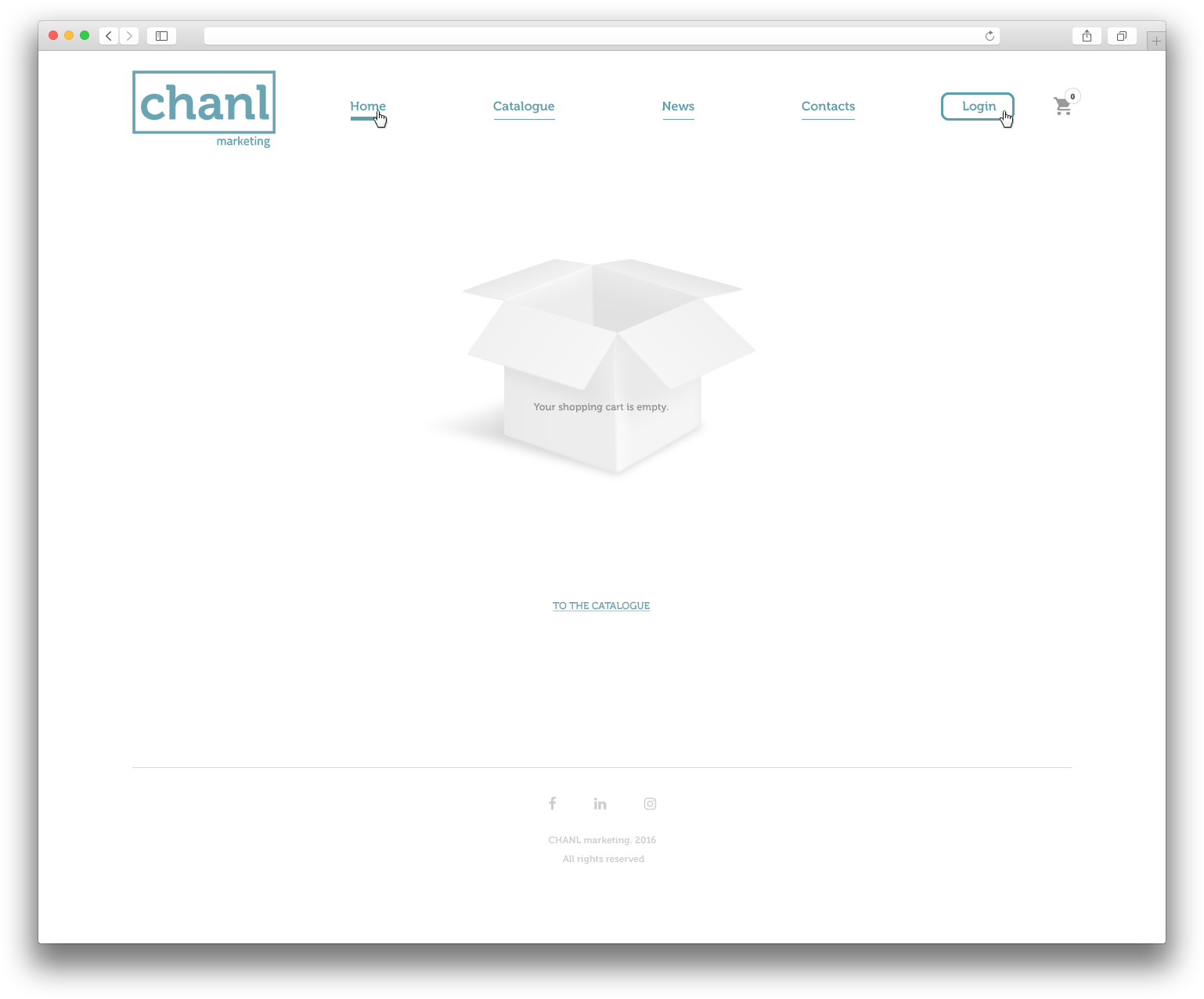 Typography: