Prequel
"Best Gift Idea Ever" is a company which sells custom made gifts built by customers. Guys provide perfect service in offline stores, where visitors are able to combine letters frame and mats in unique presents. For those who prefer to use a web browser instead of old-school stores, guys have built their first version of the website. It was pretty nice but had several limitations listed below.
The problem
The old site was nice for its time, but eventually became hardly supportable and there appeared several security issues. And it would be fair enough to mention that design became a bit outdated too. Taking into account all issues, it appeared easier to rebuild the site from ground up.
Dream team in action
ZANZARRA's team has rebuilt the site from scratch in ~2 months. We used Drupal 7 + Commerce module as a baseline and carefully customized it to fit our needs. As one of the services, we provided a tailor-made design for the new website. One of the most interesting tasks in a project was to build an interactive Gift Builder which allows customers to create gifts by selecting frames, mats, and images.
Also, I would like to mention that we've built a synchronization service to share the content between mybgie.com and this website. As a matter of fact, it saved a huge amount of time for guys. And as has become a tradition, the BGIE site supports all devices and has responsive layout.
You can review several screenshots of the site below:
Front page with a "Gift Builder" section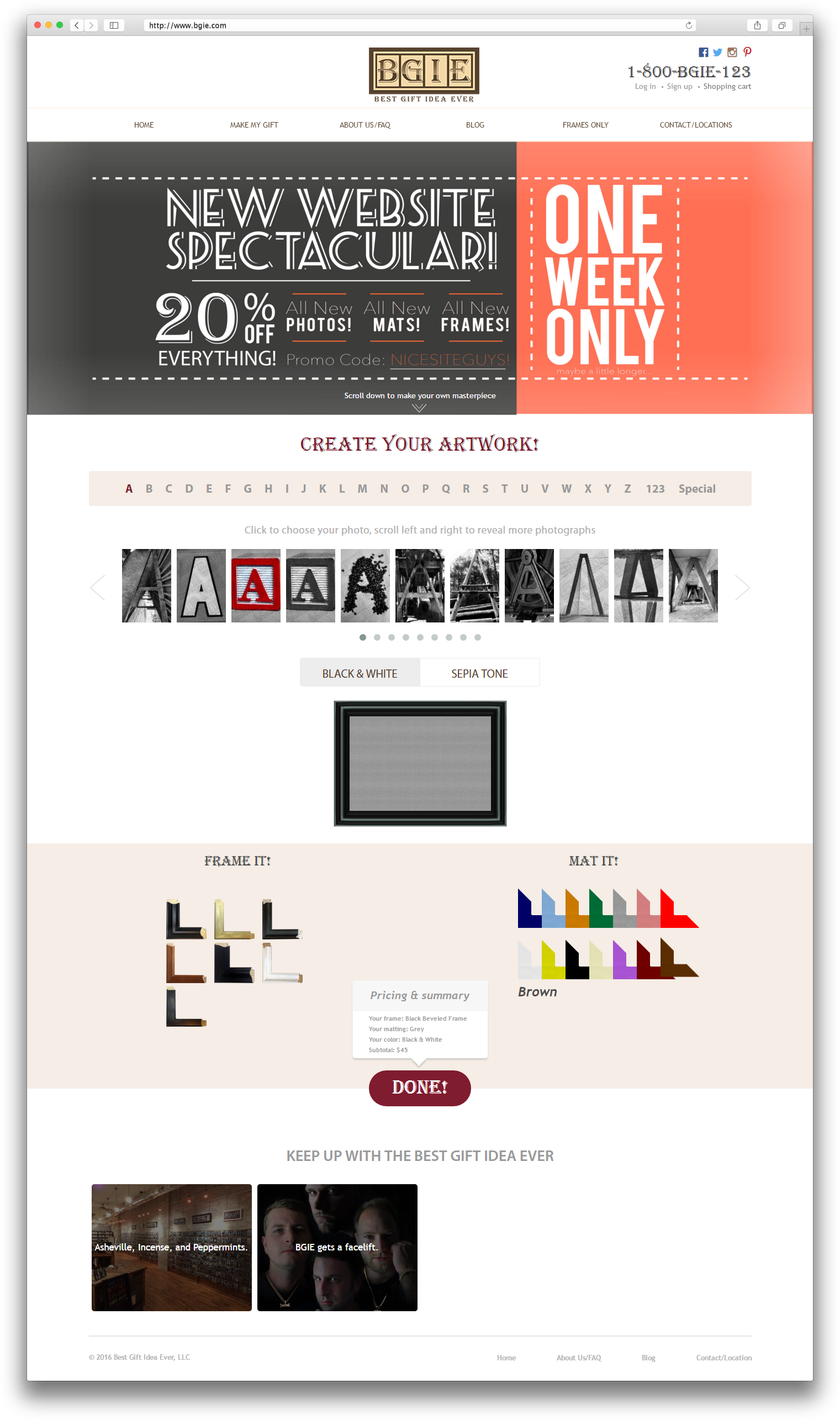 Blog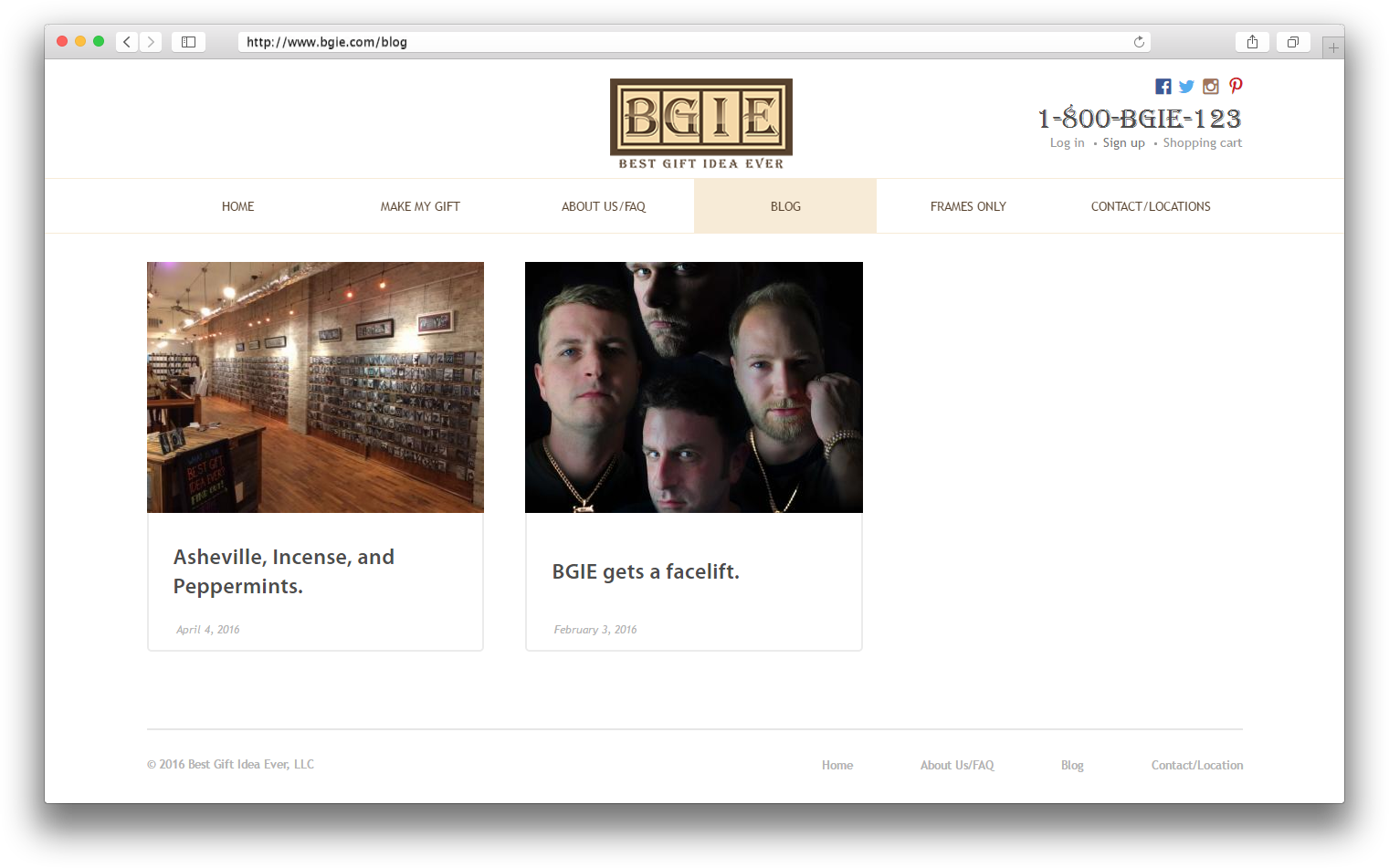 Frames Catalogue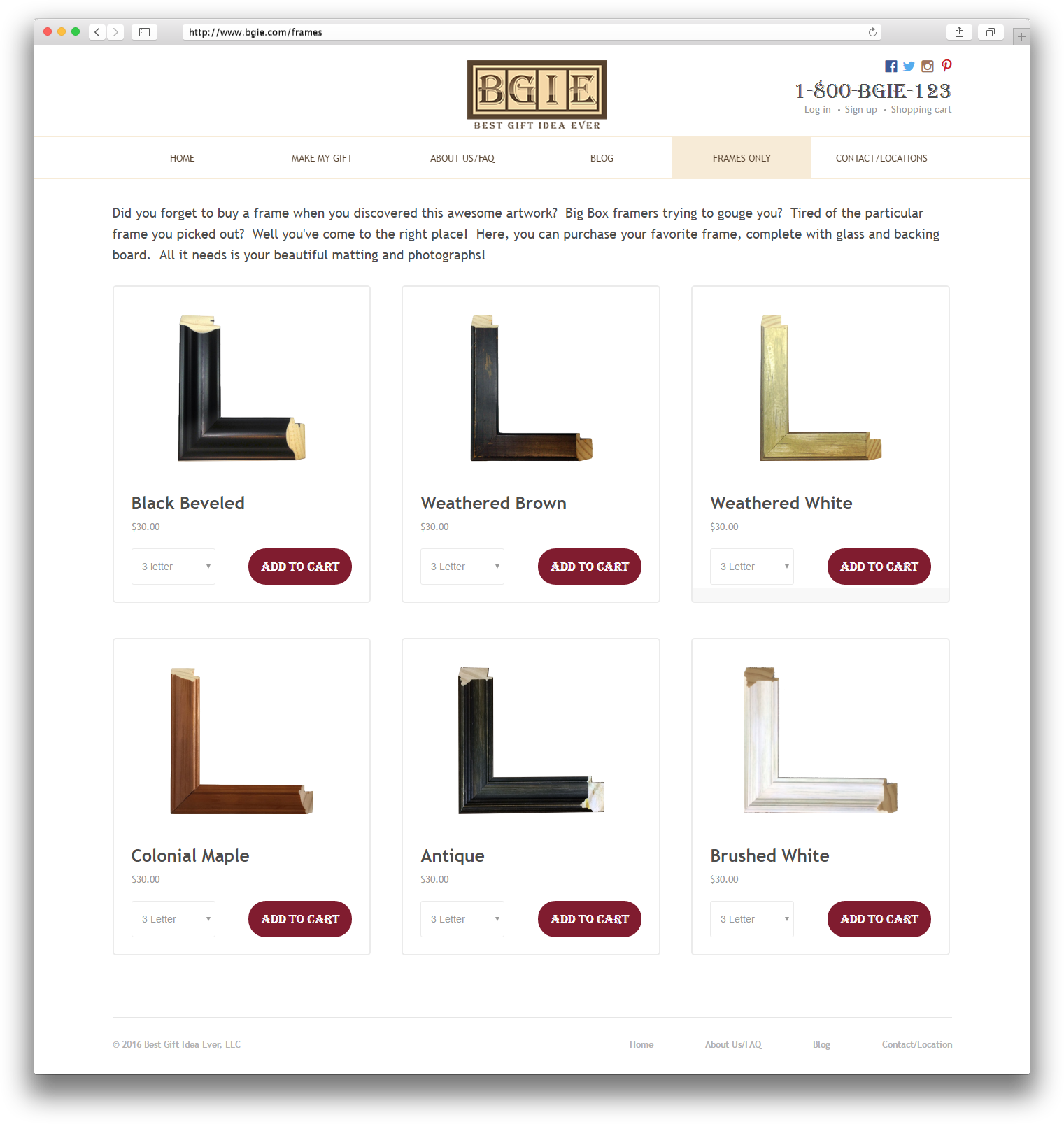 Contacts page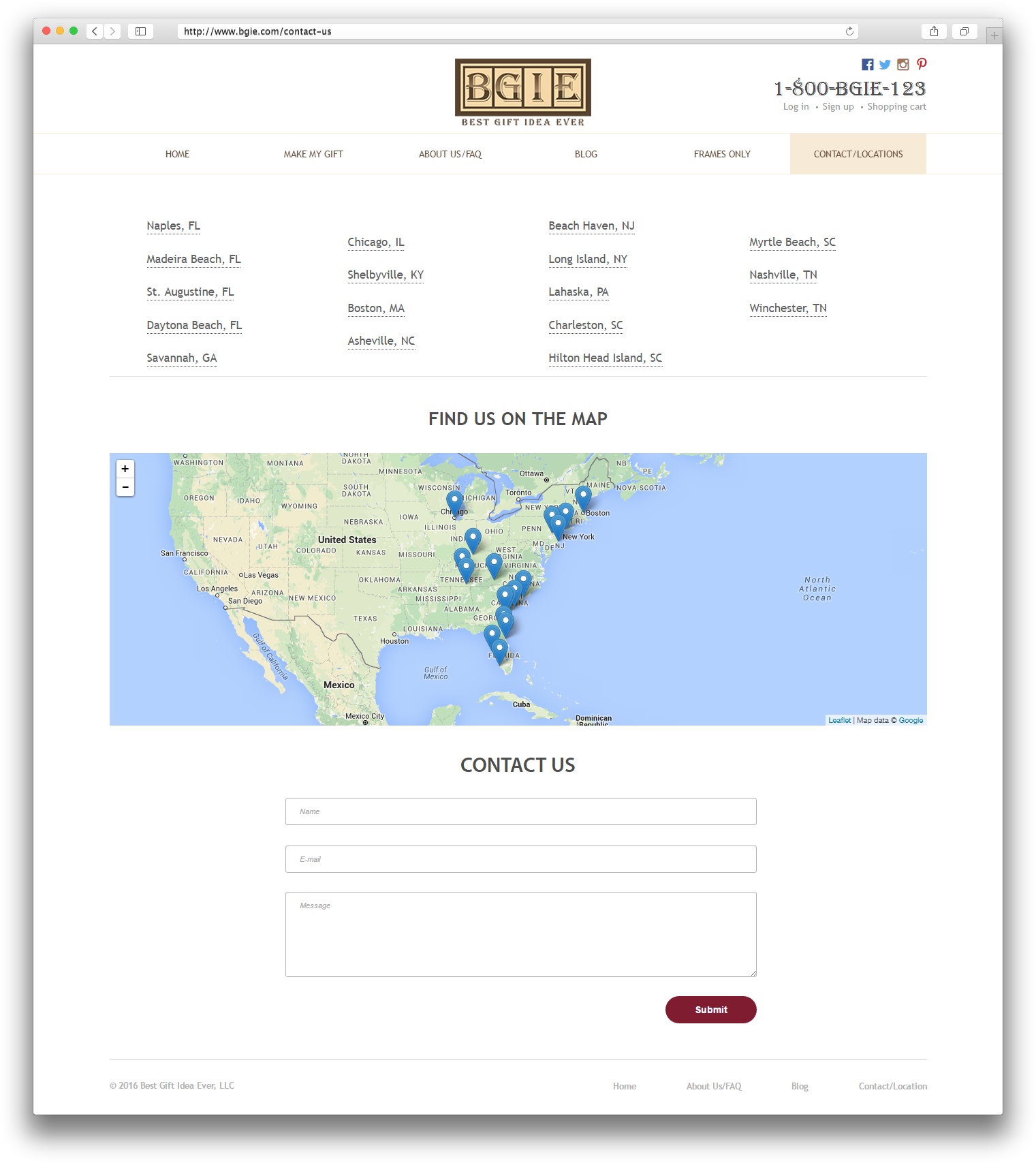 Final fanfares
At the end of development, we have a nice looking website, which is secure and perfectly solves business problems. It was a big pleasure to work with guys from the "Best Gift Idea Ever".
UPDATE
The guys from BGIE are doing well and their business grows and getting better step by step. That's why the BGIE site also needed small design fixes, additions, and new developing solutions.
Zanzarra team did a good job of improving the site since it's original launch. So now we'd like to tell you more about these changes.
Site is still perfectly adapted for all kinds of devices and screens :)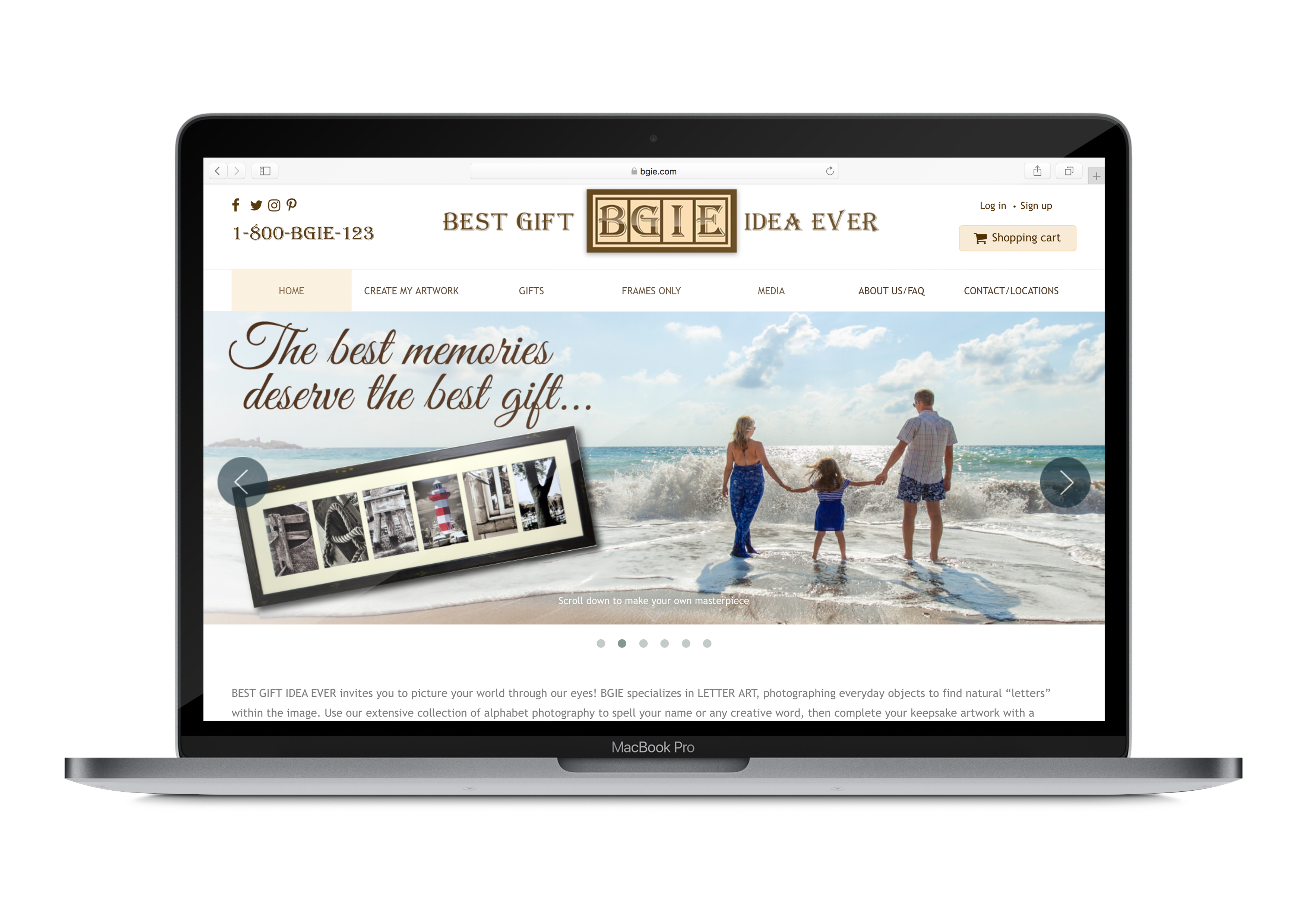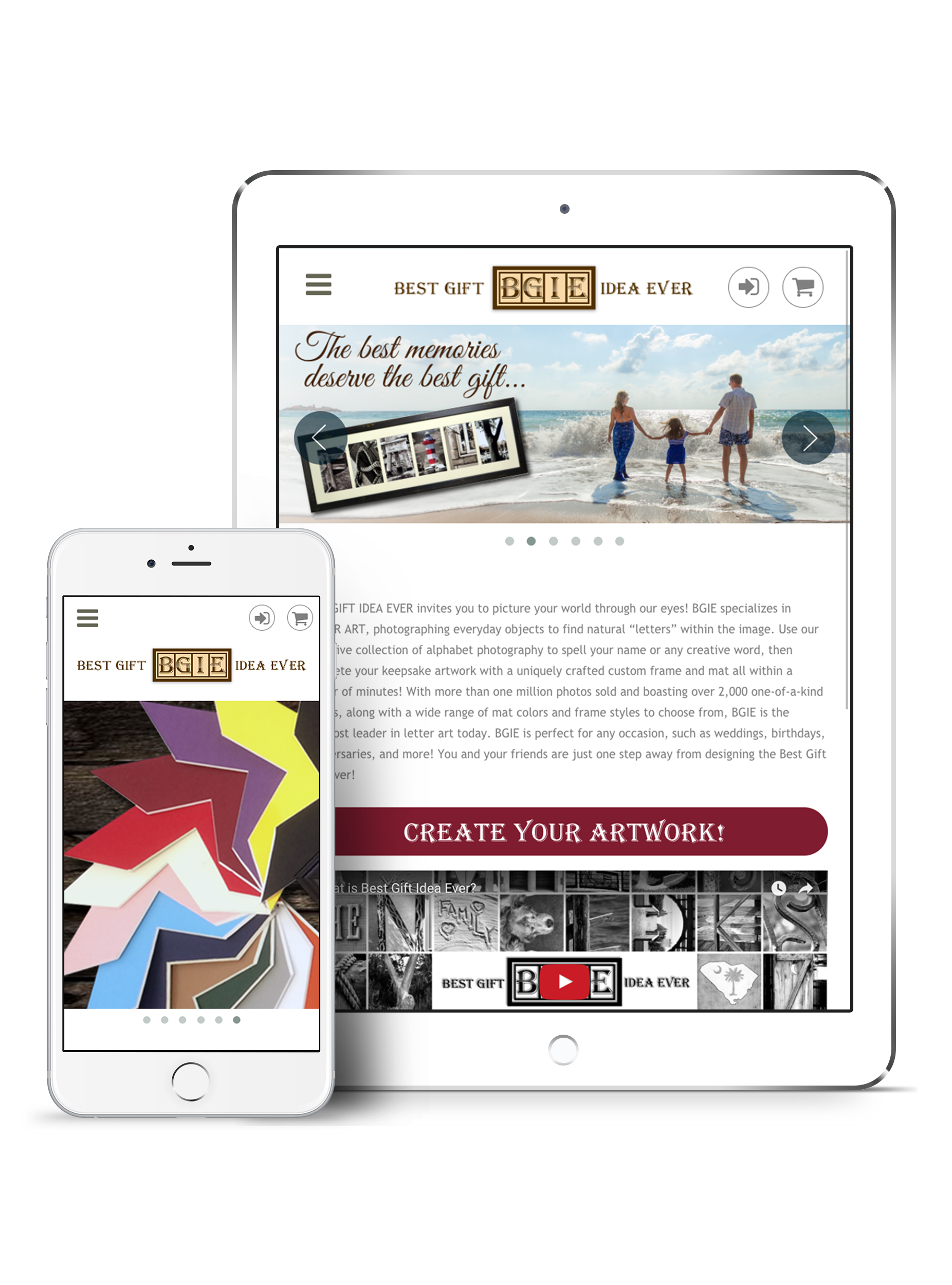 To increase the logo size and its text part in the header, we completely rebuild the header interface. "Keep up with the best gift idea ever" block at the bottom of the home page have been also redesigned.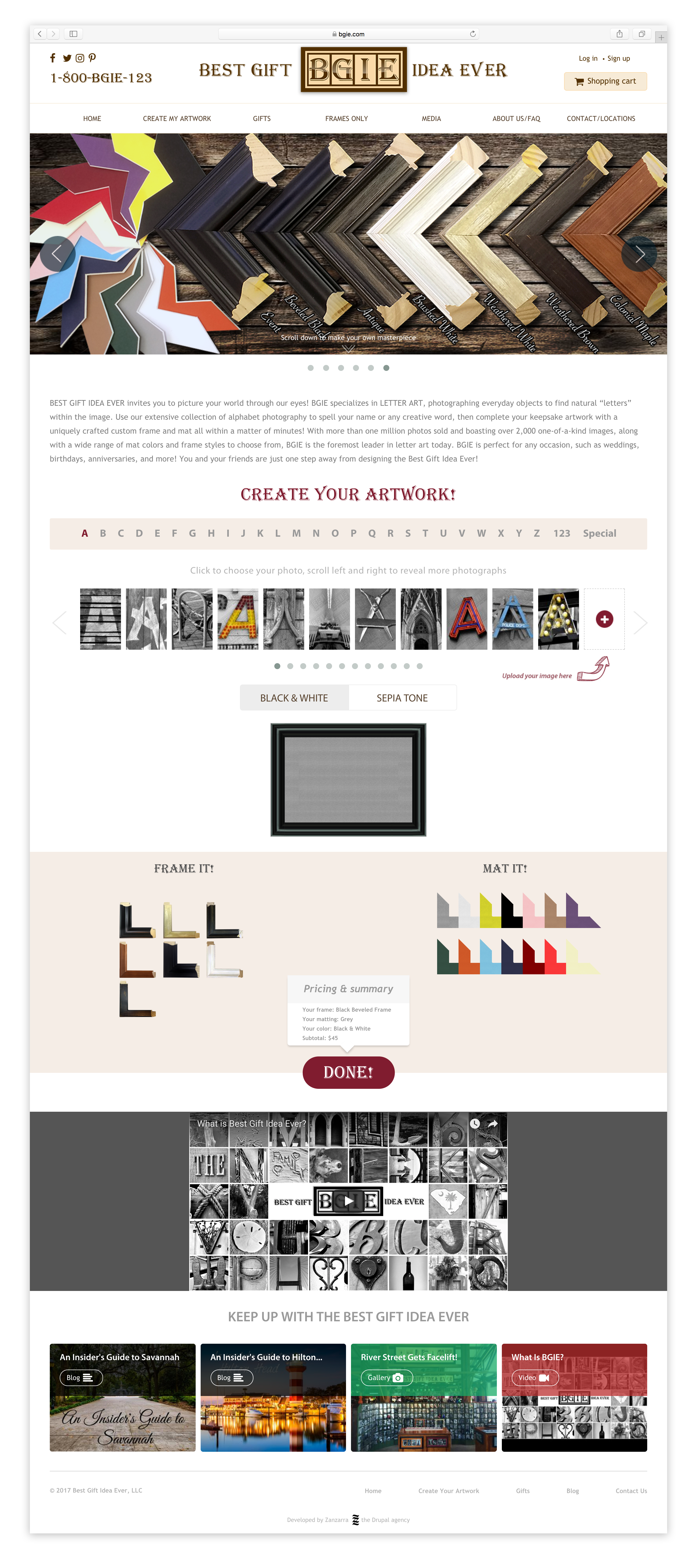 The media page is an enhanced version of the blog where the BGIE team can post not only articles and the latest news, but also create photo reports and publish videos from the YouTube official channel. The various types of content visually differ from each other and allow you to quickly navigate within the page and find the information you need.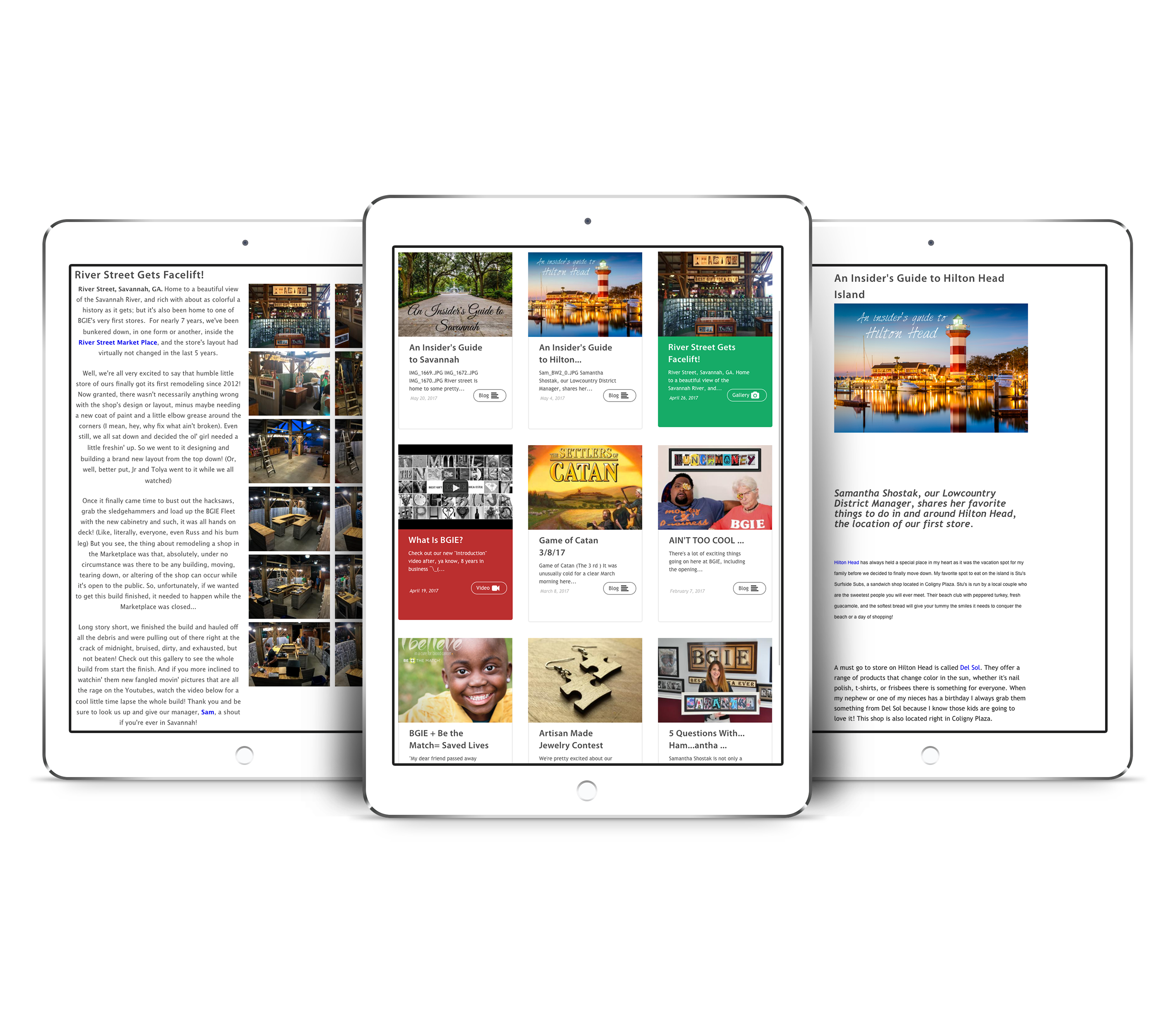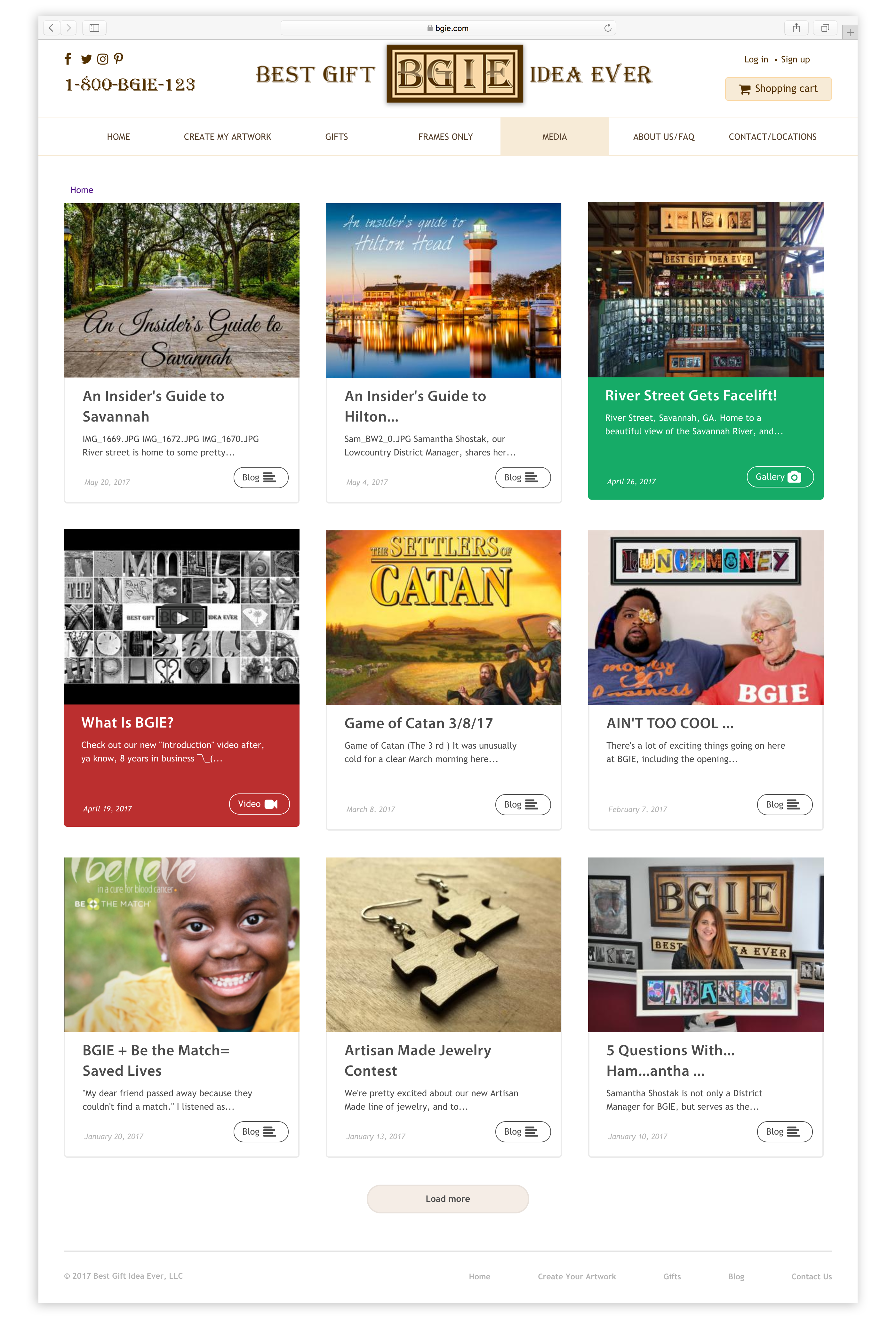 It now has become even easier and more intuitive to find and buy the existing gifts and souvenirs or create your own wonderful artworks. Changes also have been made on the "About Us" page. It now looks cleaner and more informative.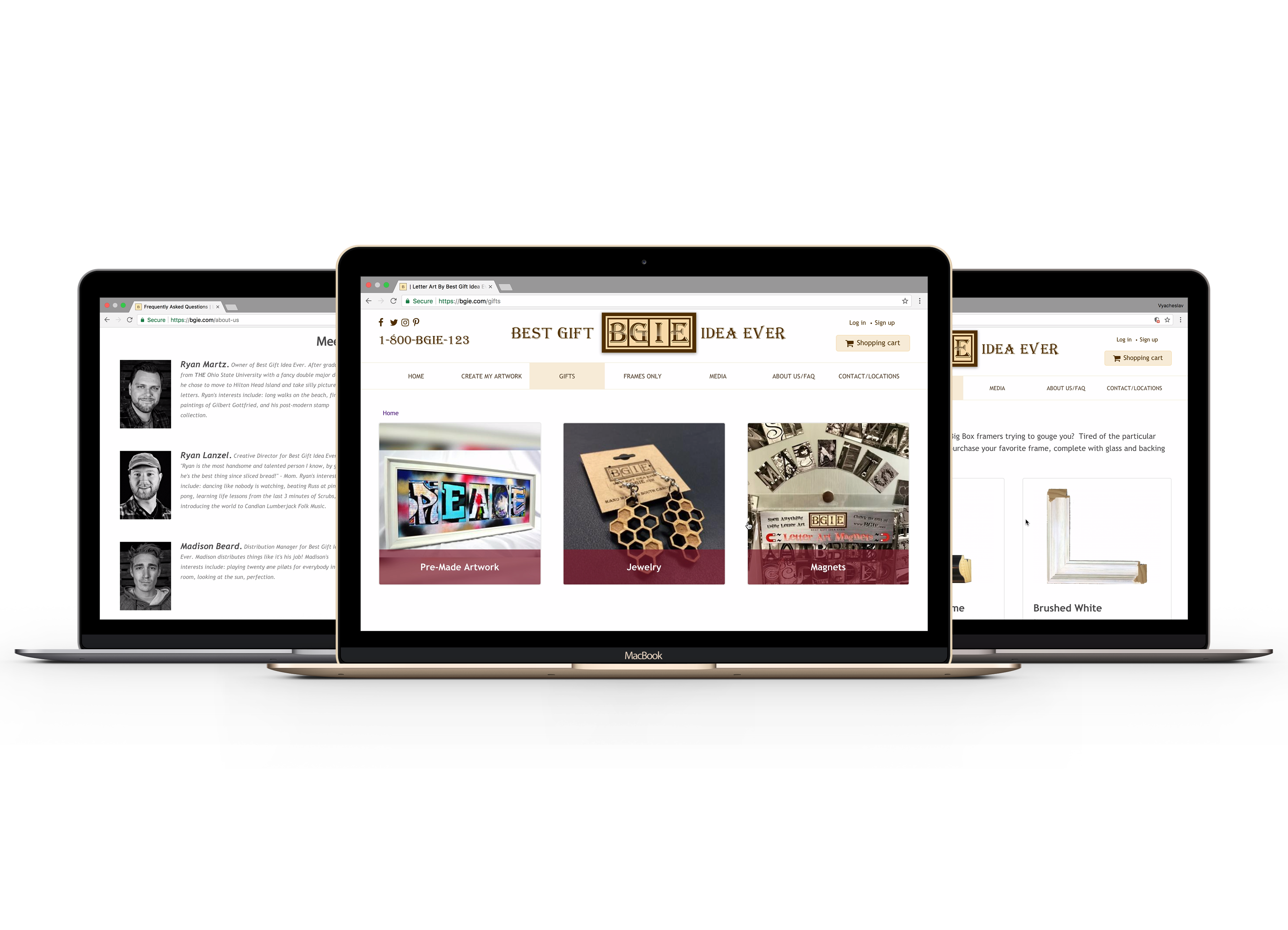 All the addresses and locations of the company's stores divided into the categories and have detailed information about each store. And of course, the contact form for direct referring.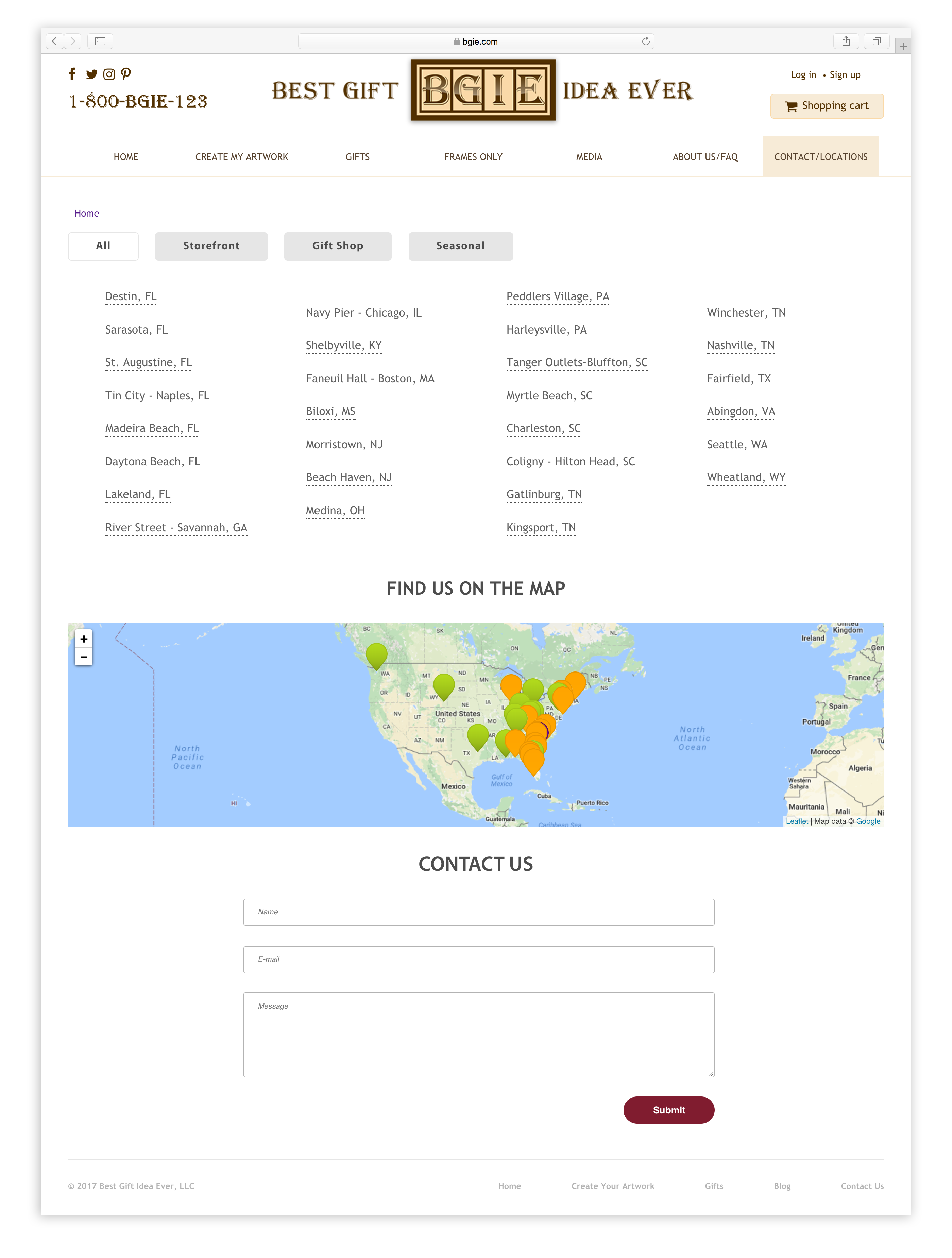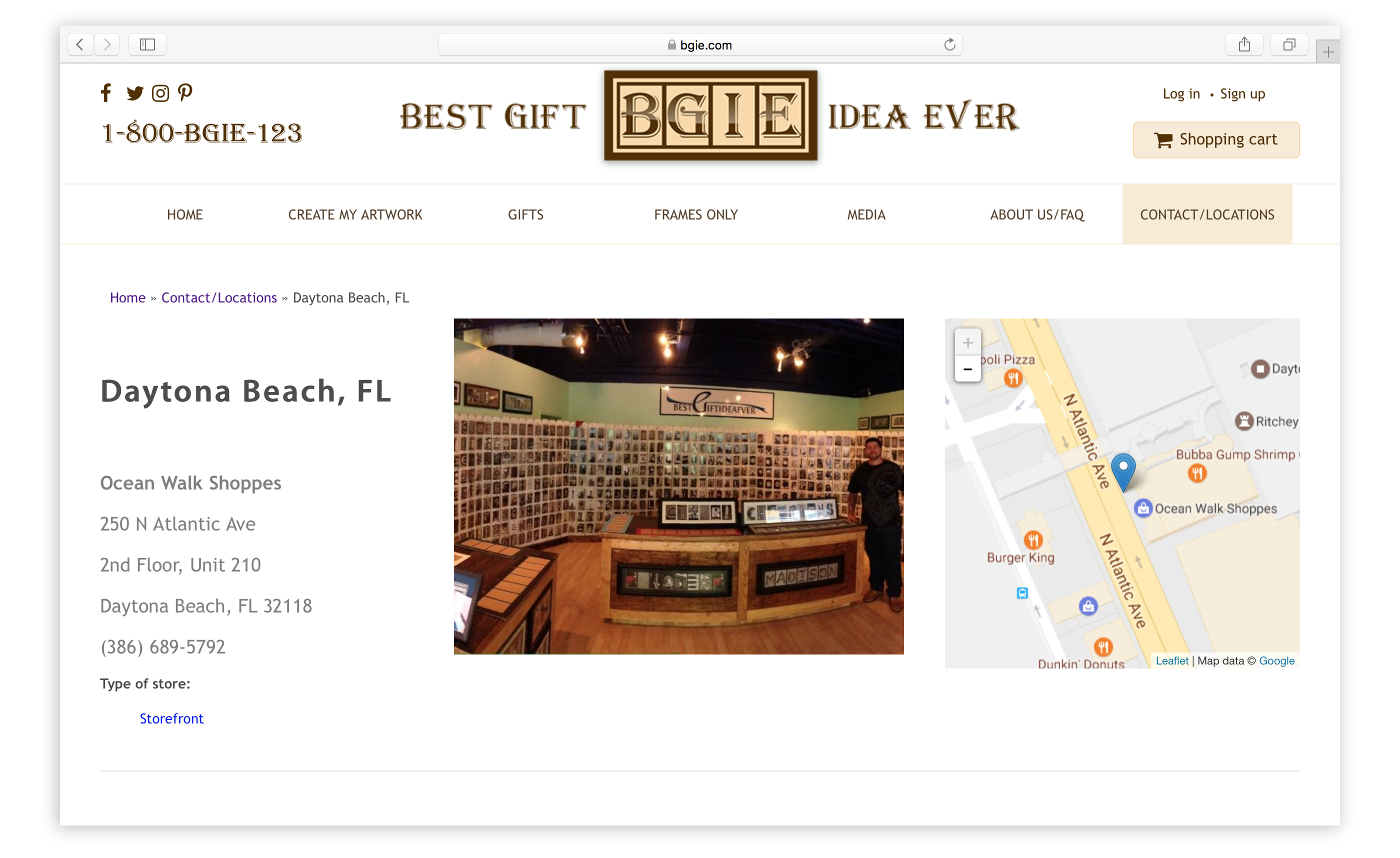 The checkout process was greatly simplified and now user just can't do something wrong or have any inconvenience while making the purchase.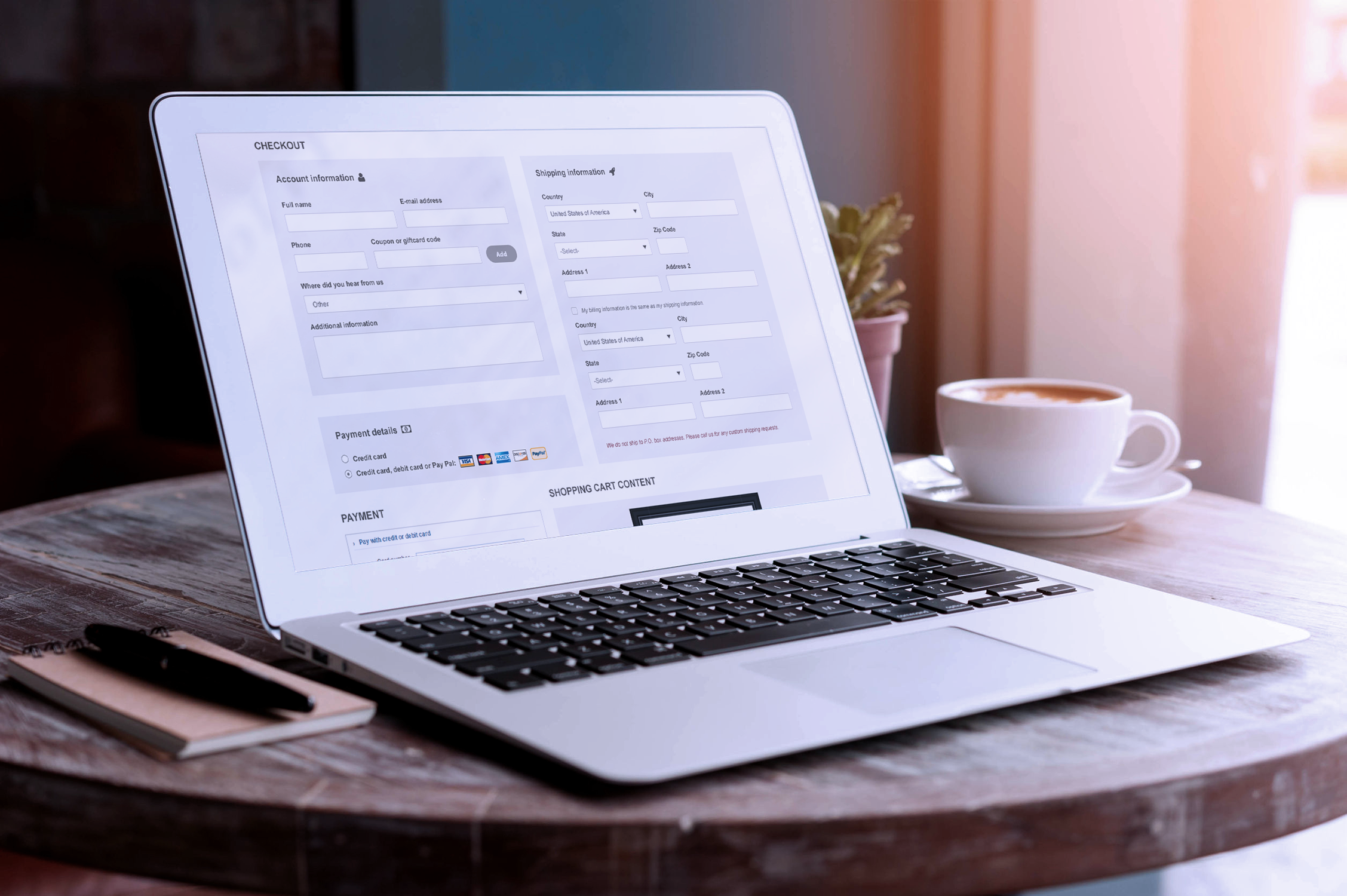 We continue to maintain and improve the site so that our clients from BGIE and every customer is satisfied with the service and reliability of the great product.