Crowdfunding platforms became a part of modern life. Kickstarter, Indiegogo, Boomstarter and lots more. Real estate crowdfunding not the exception. Amic Property service is the platform which allows people to invest their funds in profitable property operations.
ZANZARRA team has designed modern looking layout. Development team has reworked the messy code in Drupal modules and improved several calculation related parts of a project.
Home page: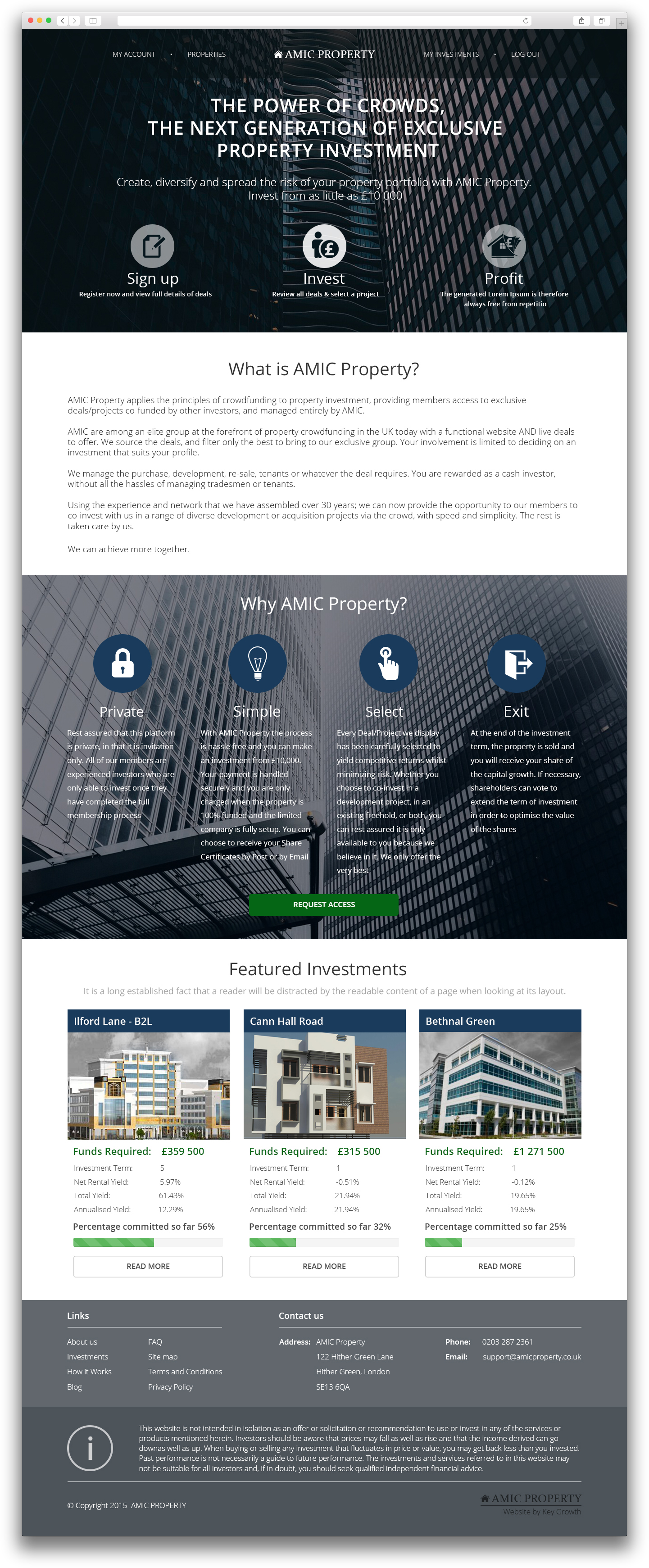 Crowdfunding in the world
It should be noted that crowdfunding is the fastest growing segment of collective investments in the world. So, in 2016, the total amount of funds raised with its help amounted to about $60 billion, while a year earlier it was $34.4 billion. At the same time, according to various estimates, the share of investments in real estate accounted for $2.5-3 billion. Compared to traditional investments in real estate (private equity), which last year in the world amounted to about $202 billion, the amount of funds raised through crowdfunding is at the level of an estimated error within 1-1.5% of the total amount.
Advantages and disadvantages of this method of financing
The main advantage of crowdfunding for investors, who are mostly unskilled capital investors, is the opportunity to participate in promising projects without significant transaction costs. After all, usually the majority of the population does not have access to serious projects or does not have enough resources for independent investments. This is especially true for Ukraine with its poorly liquid stock market. In addition, for project initiators, crowdfunding is often the only real opportunity to attract the first round of investments. The disadvantage of crowdfunding is weak control over the implementation of projects and, as a result, cases of fraud.