Boardr.co is the product which took years just to go from ideas and discussions to start of real development.
The main idea of the service is to dramatically simplify life for outdoor advertising operators and clients. We were trying to start the development about 5 times at least. And finally, we have enough resources and capacity to develop and improve this service decently.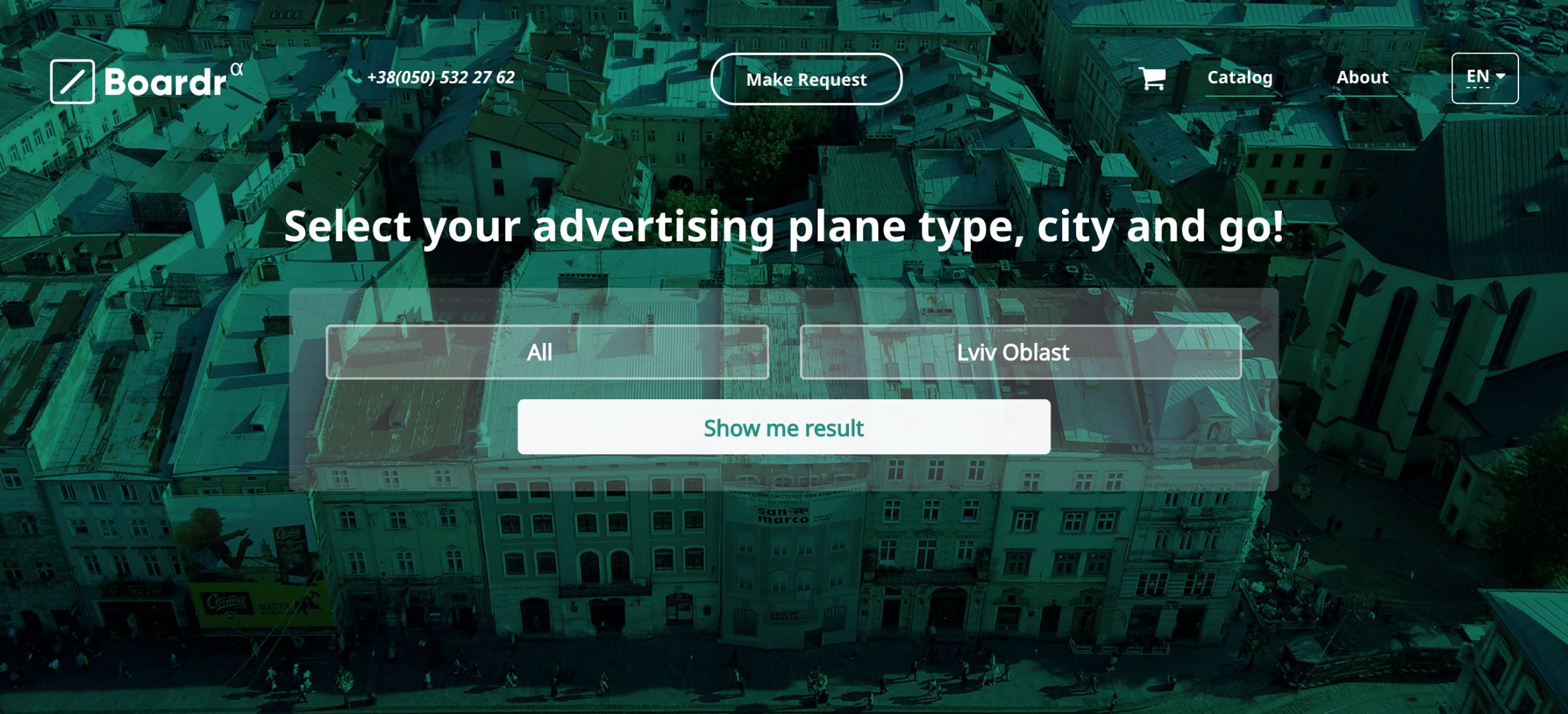 Our team was working on Boardr service daily (and sometimes nightly) improving each tiny part of the project.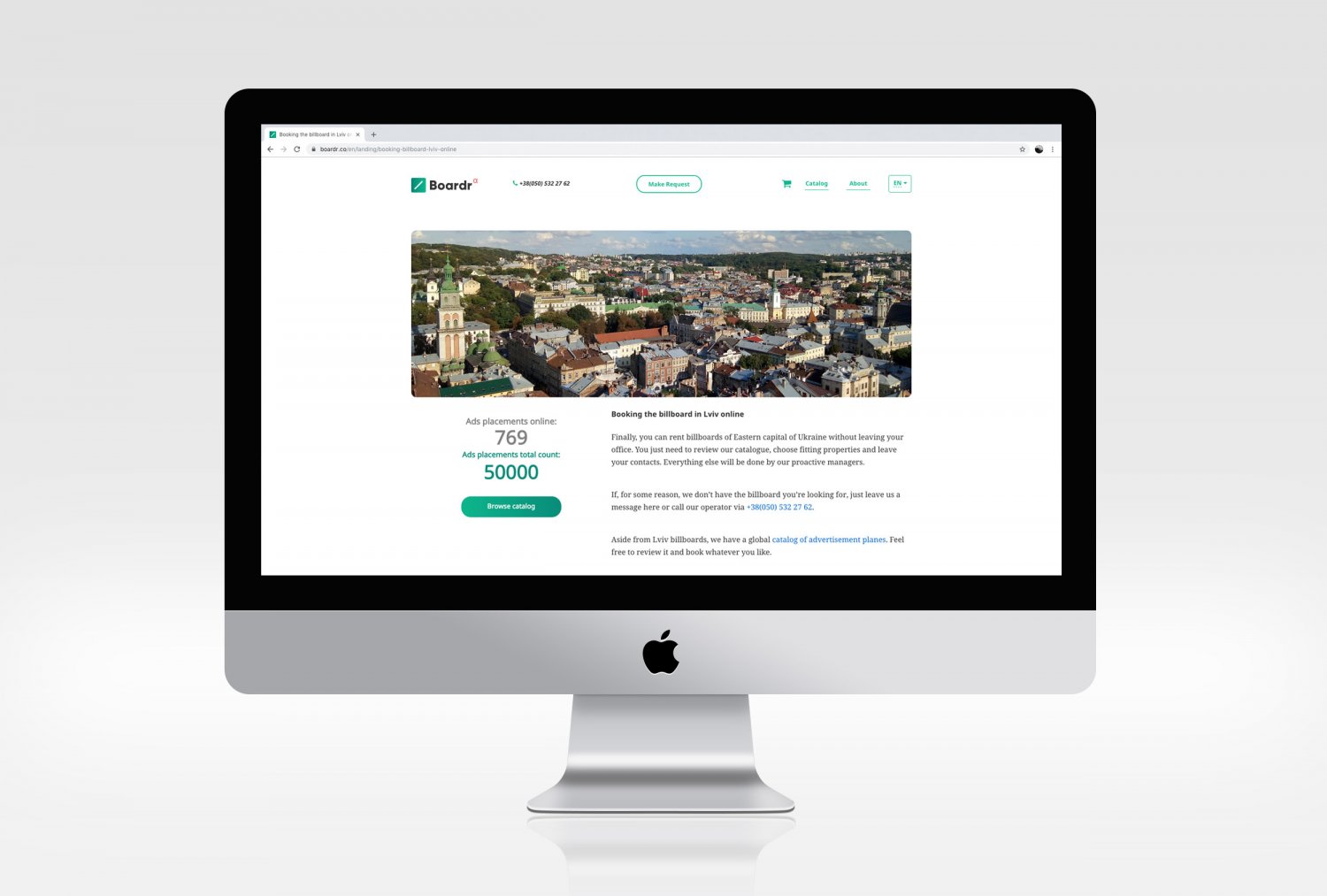 Boardr has a pretty clear mission, which can be described by a sentence of fifteen words (in other languages it's even shorter):
"Our goal is to reduce time spending on outdoor advertising planning down to a few minutes."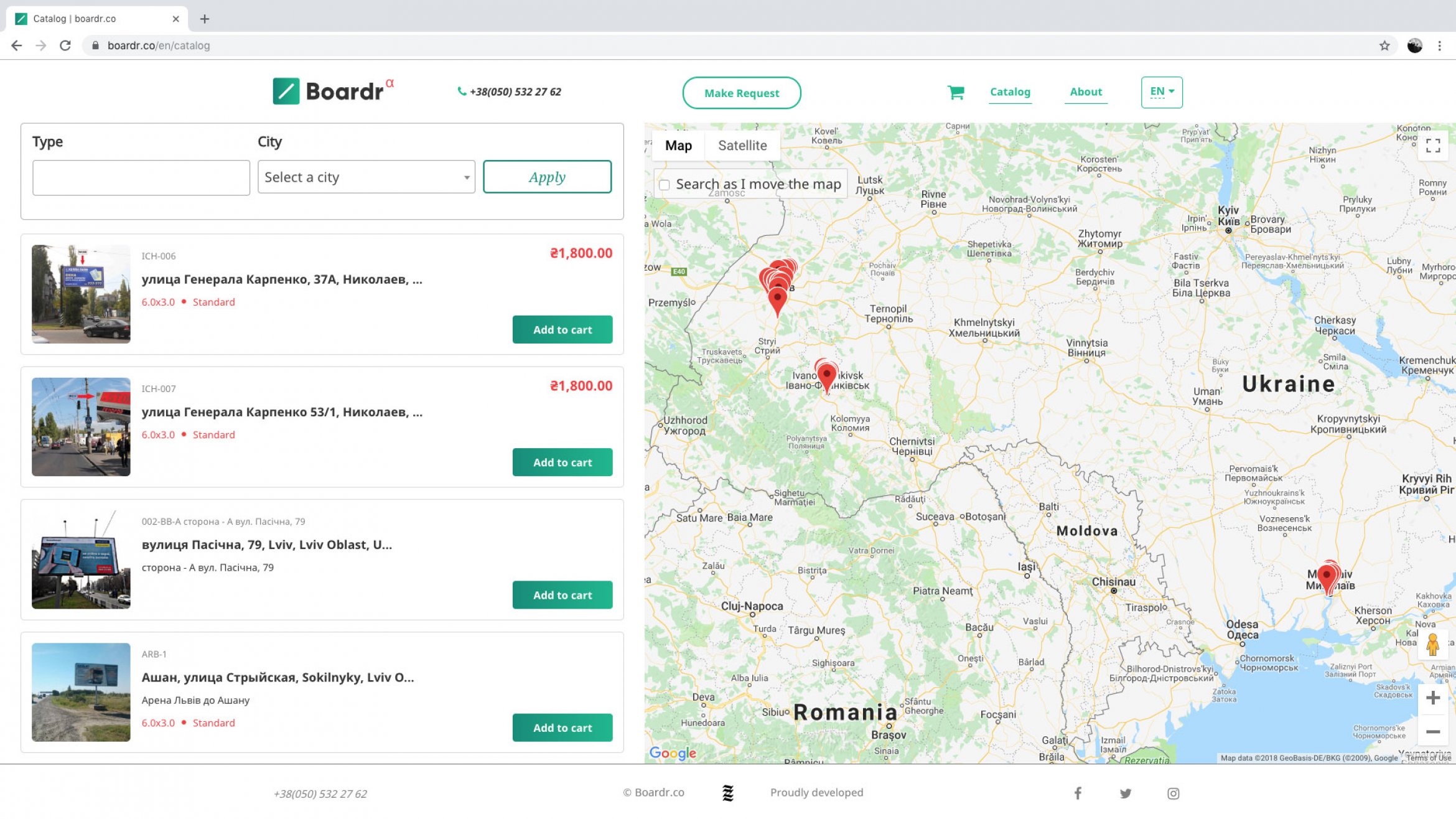 Currently, the project is in alpha-testing state and works only in few cities of Ukraine. However, very soon we will launch in the whole country. Our backlog is full of new features and our team is impatiently waiting for the testing results.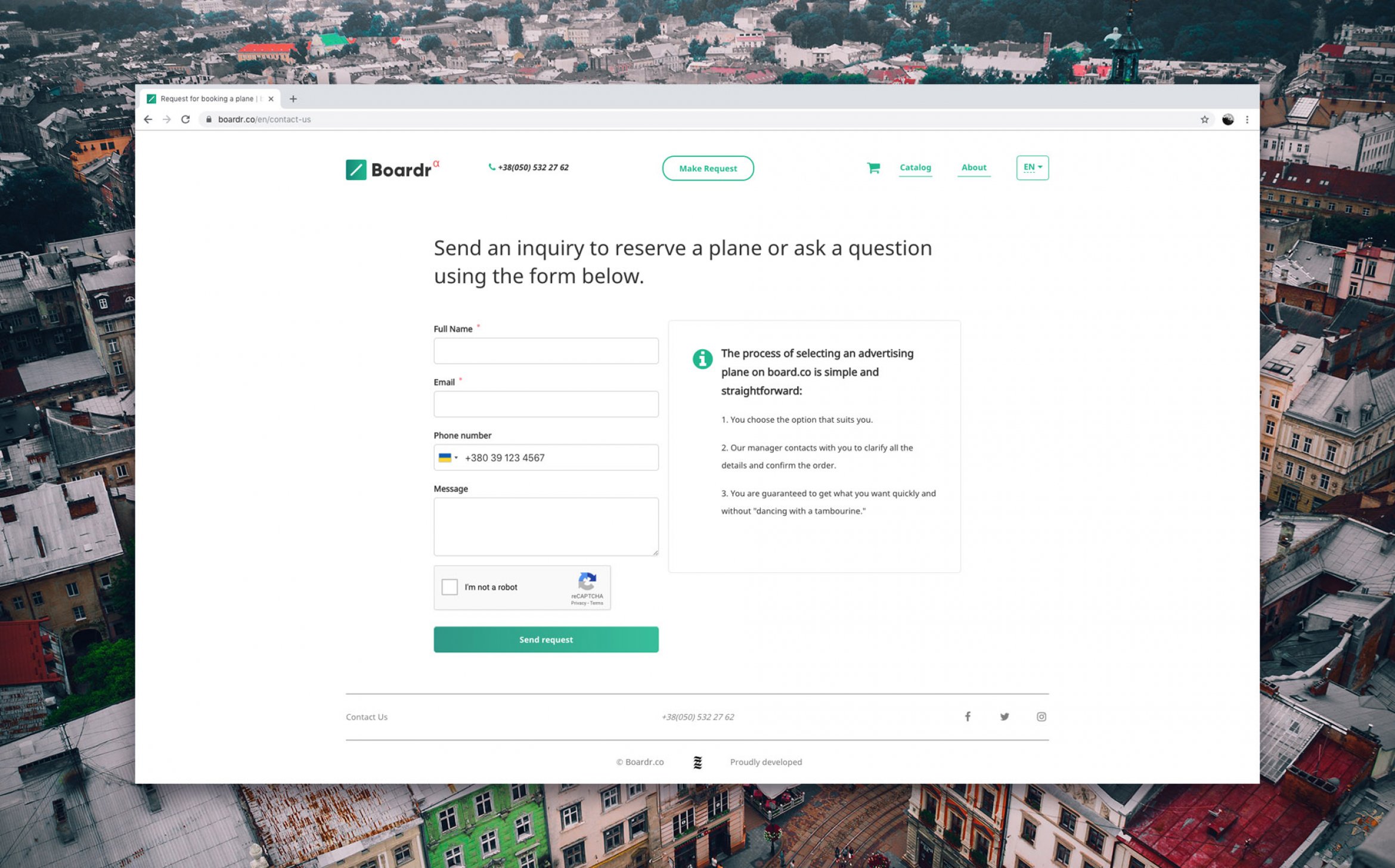 Of course, we made the site mobile friendly and fully responsible. We give our clients the ability to use Boardr service in a comfortable way and time.