Oleksandr Liannyi
Team leader

Mykhailo Levchenko
Front-end developer

Vyacheslav Stupak
Designer
BGIE (Best Gift Idea Ever) - is a company which produces custom gifts using photos letterings and high quality frames. They have thousands of unique photos taken all over the world. Using these photos anybody can build it's own composition decorated by mats and frames.
BGIE has a licensing program and allows to sell customized artworks by partners. With growth of their partnership program, guys experienced a new problem. It became really painful to manage orders from partners by mail. Tons of emails with attached .xls sheets, phone calls it became a real mess.
ZANZARRA team developed a web-based solution on top of Drupal 7 which allowing to manage all partner clients under the same roof. It allows to:
-  order dozens of products on the same screen,
- notify managers about pending orders
- generate a shipping slip or an invoice
- manage different prices for different partners
With development service, ZANZARRA team provided a custom made design for this internal service.
Login screen: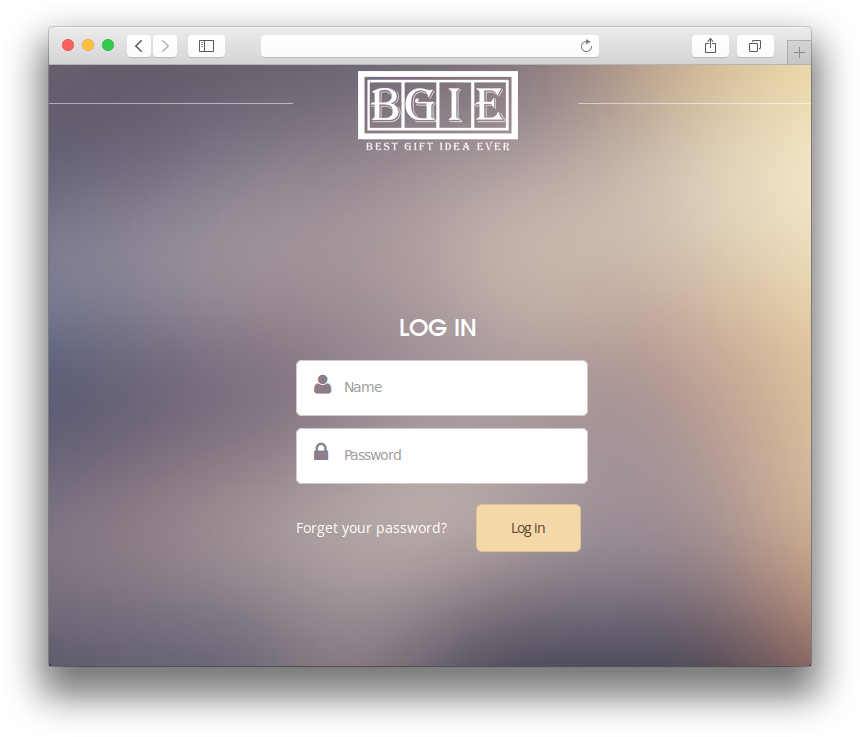 Page with catalog of products: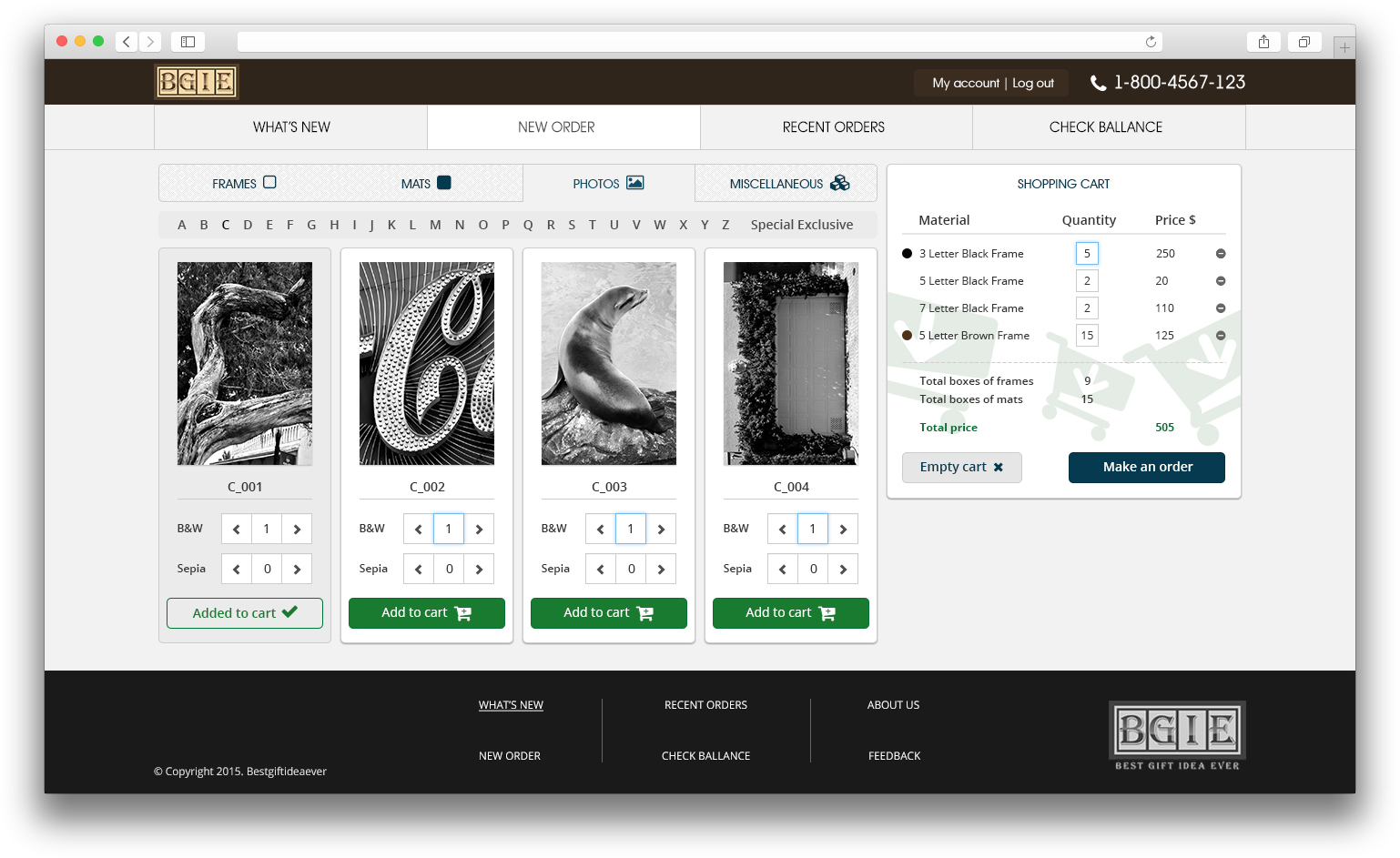 Internal blog: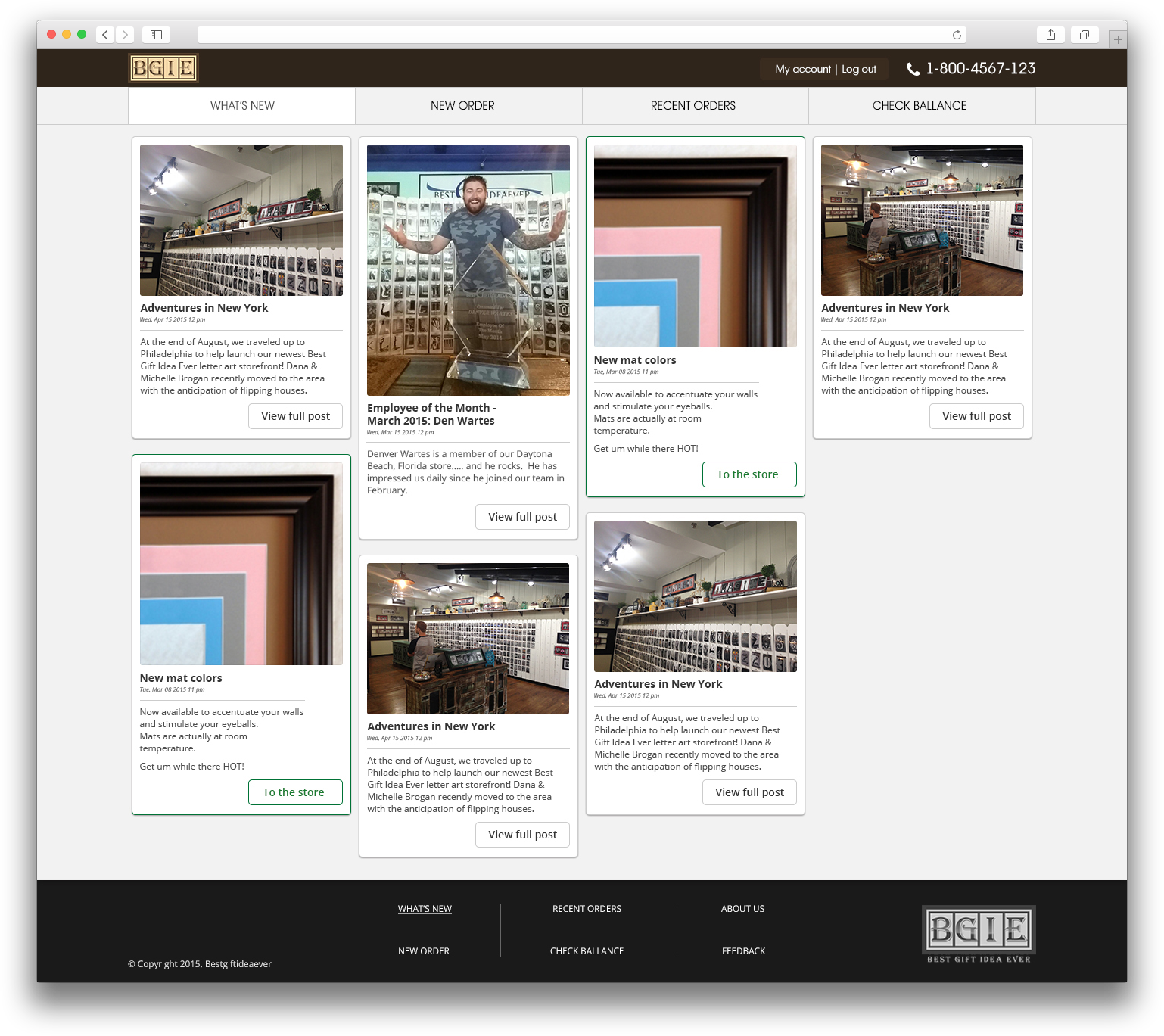 Invoice page: